Car plows through park, launches into Puget Sound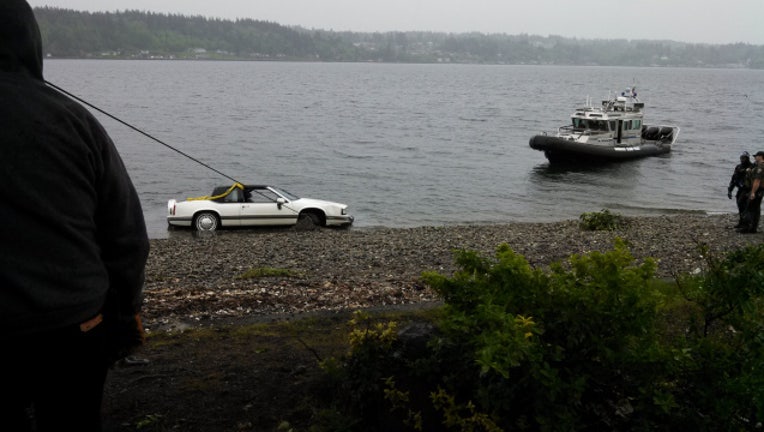 BREMERTON -- An 88-year-old man was pulled from his car after driving into the Puget Sound around 10 a.m. Thursday in Bremerton.

According to the Bremerton Police Department, the man drove into the water at Bachman Park after careening off Trenton Avenue and plowing through bushes.

Two boaters and a firefighter swam to the man in the water. One of the firefighters broke into the submerged car with an ax, cut the driver's seat belt and pulled the man to shore.  the man from the car and brought him to the shore where police and fire performed CPR.

The man was taken to an area hospital where he was reported in stable condition, the Kitsap Sun reported.

Police said no one else was inside the vehicle, which was in about 10 feet of water. Police said they believe the man suffered from a medical emergency.