Car lands upside down in creek; 3 people hurt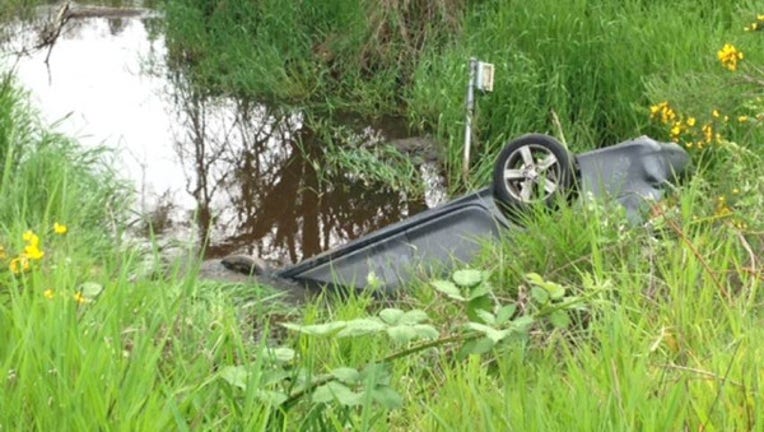 AUBURN -- Three people were hurt when their car flipped and landed upside down in a creek Thursday afternoon, according to Valley Regional Fire. The creek is near the West Valley Highway and State Route 18 in Auburn.

Auburn police said an officer traveling the opposite direction noticed the vehicle driving recklessly. The officer turned around to follow the car but lost track of it.

The officer later discovered the car had crashed into the creek. Police said there were two men and one woman in the car.

A male driver was found buckled in, upside down, and unconscious in his seat.

Police said the officer performed CPR on the driver until firefighters arrived. He was taken to Harborview Medical Center.

The two passengers got out of the car on their own. The female passenger was taken to a local hospital.

It's unclear what caused the crash. Washington State Patrol is handling the investigation.