Car enthusiasts at NorthWest Toy Run giving kids the joy of Christmas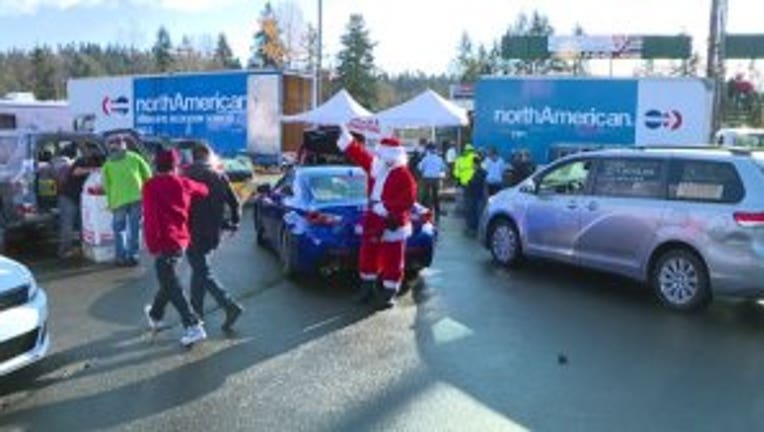 KENT -- Car enthusiasts from around the Northwest showed off their holiday spirit of giving at Pacific Raceways in Kent. Thousands attended the Lexus of Bellevue and Chevron NorthWest Toy Run to benefit Toys for Tots Marine Corps Reserve Program in Tacoma. "We brought a little Lion King toy set so there's some fun little things for little kids on there," said Ashley Elness.

Organizers say it was the biggest  turnout in 12 years. "I am completely amazed. The public is much more generous than is commonly known," said Pierce County Toys for Tots Coordinator Chuck Wharton.  Lexus of Bellevue presented the charity with a $5,000 check and brought 5 SUV's filled with toys. "These toys will be going to the children within the next 4 weeks, all before Christmas," said Wharton.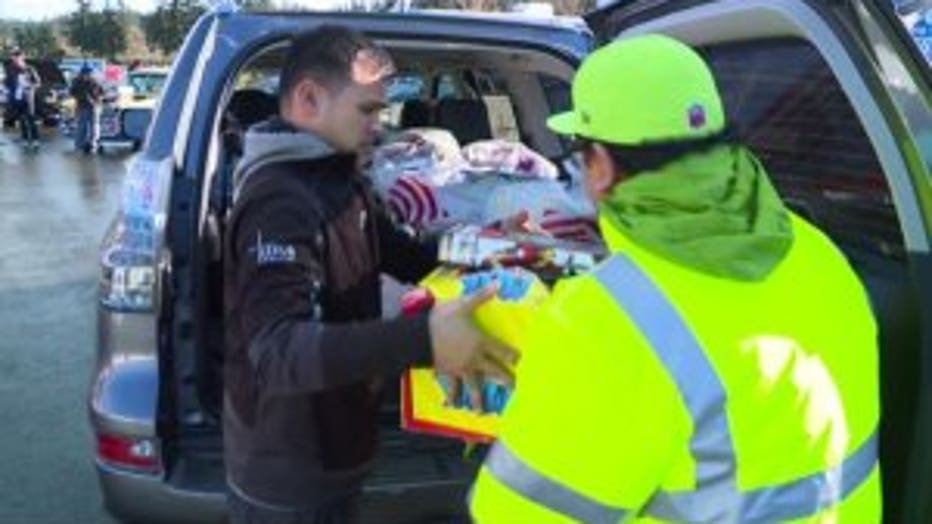 They are trying to gather enough toys to give to tens of thousands of Pierce County kids.  "Two years ago, it was 39,000. Last year it was 43,000 so I expect probably about the same amount of increase," said Wharton. Amvets Post 1 in Tacoma provides about a third of the volunteers with help from the Tacoma-Pierce County Crime Stoppers program. The Marine Corps League detachment 504  does a lot of the technical work. "One or two toys may not seem like a lot but to some kids, that's all they get at Christmas. It gives them a happy holiday, a Merry Christmas and that's what the goal is, that's what the mission is," said Retired Marine Corps Sgt. Jeff Brennan.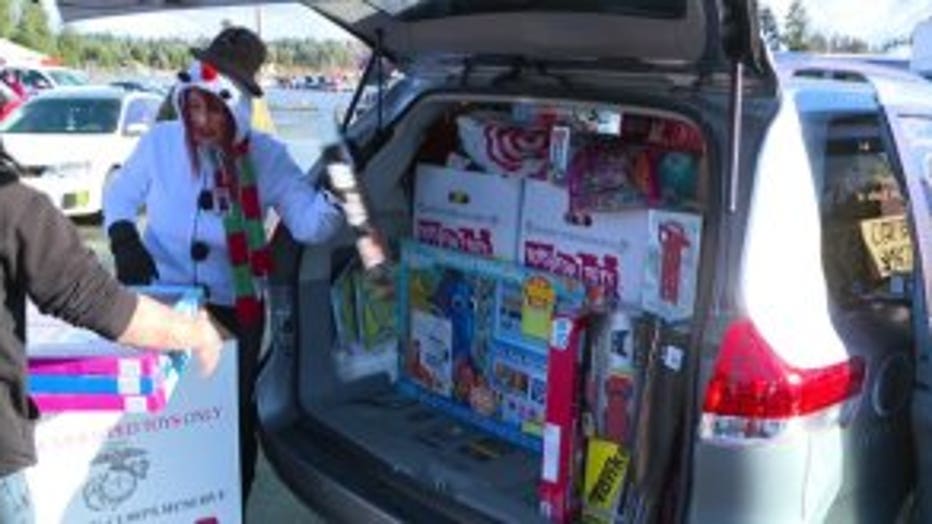 There are 135 donation boxes all over Pierce County.  "I get emails from people saying, 'We're gonna have a toy drive at our business. We've got 25 employees.' So, they come and pick up a box and they bring it back with a box full and then there's two or three more bags full," said Wharton.  Money that is donated is used to buy toys for 11 to 13 year old girls and boys because many people don't think of the older kids when they are buying gifts to donate.

If you would like to make a donation or find out where to drop off a toy, go to http://pierce-county-wa.toysfortots.org/local-coordinator-sites/lco-sites/default.aspx