Car crashes into West Seattle pet store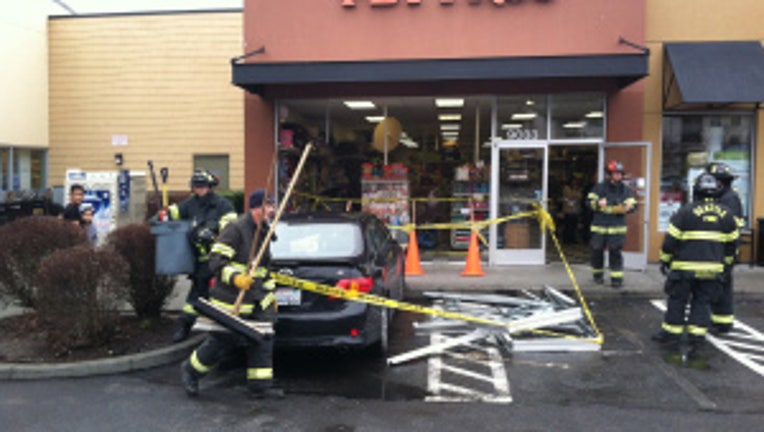 article
SEATTLE -- A driver of a car drove into the front window of a West Seattle pet store Saturday afternoon.

At 2:52 p.m. the Seattle Fire Department was called to a heavy rescue in the 9000 block of 25th Avenue SW.

When firefighters arrived they found a car through the front plate glass window of a store.

The car had shattered the storefront window.

There were no injuries to the driver of the car or any of the customers inside the store.

Firefighters determined there was no major structural damage to the building.

Crews did sweep up all of the broken glass and cordoned off the area around the broken window as a precaution.

Seattle Police officers are conducting an investigation into the cause of the crash.