Car being pursued by sheriff's deputy crashes, bursts into flames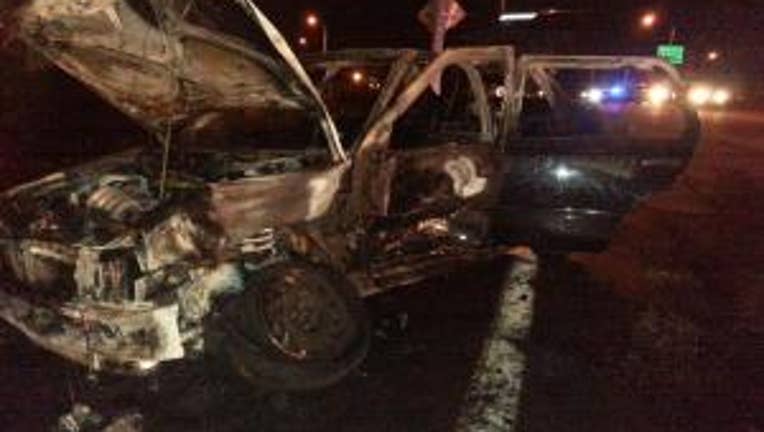 BURIEN – A car being chased by a King County sheriff's patrol vehicle slammed head-on into another car in the 9600 block of Des Moines Memorial Drive Tuesday night and burst into flames, the sheriff's office said.

Deputies were able to pull the driver and a passenger from the wreckage, but two dogs inside the car were killed in the fire, sheriff's office Sgt. Cindi West said. The drive and passenger were taken to the hospital with serious injuries, she said.

The King County sheriff's deputy first spotted the car driving recklessly at about 9:15 p.m. on northbound Des Moines Memorial Drive South, West said. When the driver refused to stop, the deputy started a pursuit, which ended when the car crossed over the center line and crashed into oncoming traffic.