CAPTURED: Woman accused of robbing mom outside Seattle hospital arrested in Kennewick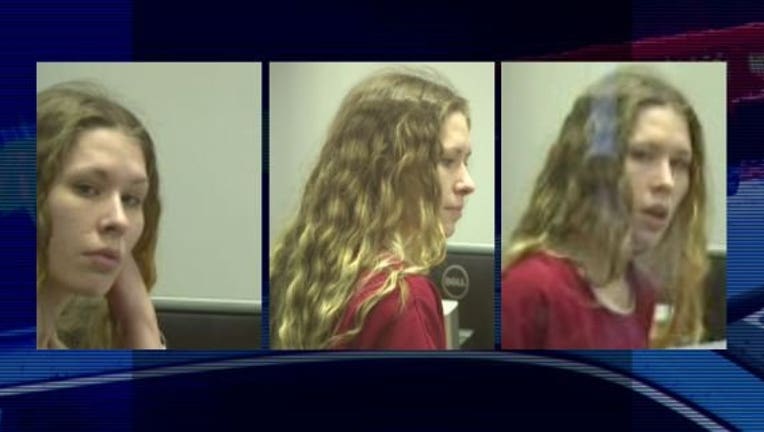 article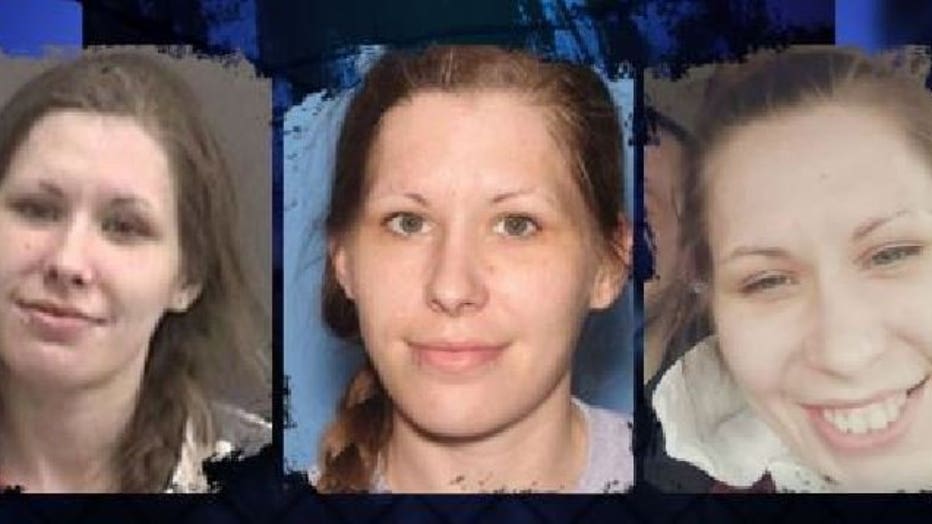 CAPTURE UPDATE November 5th, 2018 —
Robbery suspect, Paige Nicholls, pleaded 'not guilty' to Robbery 1st degree in King County court on Monday.

Her bail was set at $200,000.

KENNEWICK --  Tri-Cities Crime Stoppers received a tip from a Washington's Most Wanted viewer that Paige Nicholls was located at an apartment in Kennewick. T he US Marshal's Regional Task Force in the Tri-Cities made up of US Marshals Deputies, Kennewick and Benton County Detectives and Washington State Dept of Corrections Officers responded and her into custody along with Stephanie Heeney who had a misdemeanor warrant.  They were transported to the Benton County Corrections Center.

King County Prosecutors have charged Nicholls with Robbery 1st degree after Seattle Police say she put a knife to woman's throat after the victim caught her prowling her vehicle at Children's Hospital.

Heeney and Nicholls are both suspects a home burglary in the 4000 block of 168th St NE in Arlington on October 9th. Nicholls escaped.  Heeney was arrested out on bond and already had an active misdemeanor warrant for her arrest.

Nicholls is WMW Capture #1025 thanks to tips from our viewers.

---ORIGINAL STORY---
SEATTLE  --  This story really highlights the importance of watchful neighbors and how it could help catch a woman accused of robbing a parent at knife-point outside a hospital in Seattle.

It all started when a man from Arlington trusted his gut, and in doing so, interrupted two burglars ransacking his neighbor's garage.

Ryan Maddy says he saw two women inside his neighbor's garage late Monday night, carrying handfuls of tools to a truck parked on the street.

He confronted both women who claimed they'd purchased the tools from his neighbor.

"I knew something was going on, you know if something is not right," says Maddy.




He says he knew the two women were lying because his neighbor is away and he's watching the house for her.

He says he confiscated the tools from the two women and called 911.

The City of Arlington says Snohomish County Sheriff's deputies tracked down one suspect, but officials say Paige Nicholls, ran away before deputies arrived.

It turns out Nicholls is wanted in two different counties.

Seattle Police say they've been trying to track her down after a bizarre robbery back in September where she smashed out the passenger side window of a car parked outside Seattle Children's hospital.

Investigators say she got inside and waited.

The owner returned and confronted Nicholls, who jumped out of the car and punched the victim.

Investigators say Nicholls then pulled a knife on her and held it to the victim's throat. When a witness came along, detectives say Nicholls threw twenty dollars at the victim and apologized before running off.

Police say Paige Nicholls stays somewhere in the Arlington - Marysville area.

She's 26 years old, 5'5 and weighs 130 pounds with blonde hair and hazel eyes.

Crime Stoppers will pay you a cash reward of up to one thousand dollars for information that leads to an arrest. You can remain anonymous. Submit the tip by using the P3 tips app on your phone or call 1-800-222-tips.