CAPTURED: WMW viewer uses P3 Tips Crime Stoppers App to ID serial bank robbery suspect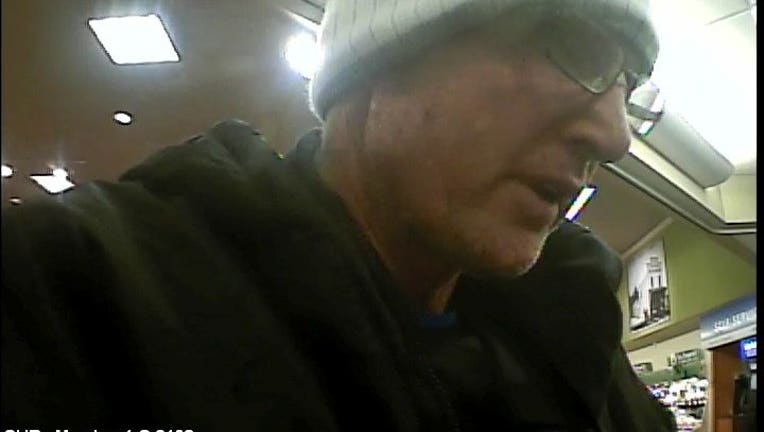 article


CAPTURED: King County Sheriff's detectives say a Washington's Most Wanted viewer used the P3 Tips Crime Stoppers App to identify the suspect accused of robbing three banks. Charles Keeney is being held without bail in the King County jail.  He was already in custody on a Department of Corrections warrant and was rebooked yesterday for the three bank robberies. Keeney is WMW Capture #844!

SHORELINE, Wash. -- Crime Stoppers is offering a $1,000 cash reward if you can ID this serial bank robber who threatened to shoot a teller. "We believe that he's escalating and really that he needs to be caught," said King County Sgt. B.J. Myers.

Detectives say he hit the Chase Bank inside the Fred Meyer in Lynnwood on 196th St SW on December 5th and was seen earlier in the day at the Alaska USA Credit Union in Safeway in Shoreline before walking away.

Police say he also robbed the Alaska USA Credit Union inside Safeway in Federal Way on November 21st.

He uses a handwritten note with verbal demands. He has threatened to shoot one victim. "Though no weapons have been displayed in the incidents we've seen, who knows if he is coming into these banks with them or not," said. Sgt. Myers.

The suspect is described as a white male, 6 feet or taller with a thin build and between 40 and 60 years old.

If you know who he is, download the new P3 Tips App on your phone and submit the information or call the hotline at 1-800-222-TIPS.