CAPTURED: WMW tips lead to felon accused of stealing from woman in wheelchair, stabbing hero who tried helping her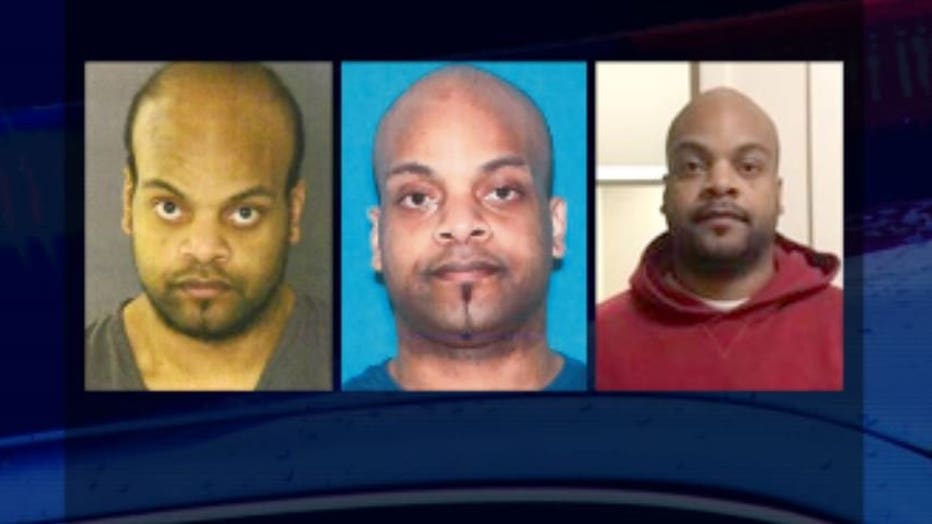 CAPTURE UPDATE December 15, 2017 --
Karl Brownell pleaded 'not guilty' to assault and theft charges in Pierce County court on Friday.

He's being held on $50,000 bail

FUGITIVE CAPTURED December 14, 2017 --
Pierce County Sheriff's Deputies assigned to the University Place Police Department followed up on multiple tips from our viewers to Crime Stoppers of Tacoma-Pierce County and spotted Karl Brownell entering a stolen vehicle with a woman.

He is accused of stealing money from a woman in a wheelchair at the Emerald Queen Casino in Fife and then stabbing Richard Pederson who confronted him about the theft.

Deputies surrounded the vehicle and took the woman and Brownell into custody. They questioned him about the stolen vehicle which had a nail file in the ignition and then booked him on his arrest warrants for Assault in the 2nd degree and Theft in the 3rd degree​. The woman was booked for Possession of a Stolen Vehicle.

Brownell is being held without bail until he makes a first appearance in court or is formally arraigned on the charges.

He is WMW Capture #940




FUGITIVE WANTED IN FIFE December 8, 2017 --
Fife Police are asking for your help to find Karl Brownell, who everybody knows as 'Wesley,' after detectives say he stabbed a man -- almost killing him.

The victim, Richard Pederson, was just trying to be a Good Samaritan, but it shows how dangerous doing the right thing can sometimes be.

Pederson has been working towards opening his own tattoo shop. Those plans are on hold now and his mom, Peggielee, is worried after her son was stabbed on November 29th at the Emerald Queen Casino while trying to take up for a woman in the wheelchair. Fife Police say she asked Brownell, who she knew, for help to get money out of an ATM. "She provided him with her bank card and her pin," said Fife Police Chief Pete Fisher. "He retrieved money from the machine. Gave her back her card and then left the casino with the cash he had taken out on her behalf."

Detectives say Richard heard what happened and went outside to confront Brownell to get the money back. "They got into an argument which turned physical and at some point during that scuffle, our victim was stabbed at least once and had multiple injuries as a result of that altercation," said Chief Fisher.

Richard spent a week in the hospital. His mom says he almost died for being a hero to that disabled woman. "Why stab him anyway? You did wrong! Admit you did wrong," said Peggielee.

Fife Police say Brownell is known to frequent casinos in Fife and the Tacoma area and should be considered 'armed and dangerous.' "Obviously, his behavior is unpredictable and very violent so we'd like to get him into custody as quickly as possible," said Chief Fisher.

Brownell is 27 years old, 6'5" and weighs 240 pounds. Detectives say he may have a large bandage on his right hand.

Pierce County Prosecutor Mark Lindquist has charged him with Assault in the 2nd degree and Theft in the 3rd degree.

He's been arrested six times and convicted most recently of domestic violence assault, but has also been busted for car prowling in King County.

Detectives think he could be in Federal Way, Tacoma and surrounding areas and is could be living transient.

If you know where he is, call Crime Stoppers at 1-800-222-TIPS. There is a cash reward of up to $1,000 for any information that leads to his arrest.