CAPTURED: WMW tips help lead to suspect in violent vehicle thefts that left victims seriously injured
FUGITIVE CAPTURED September 27, 2018 —
The Snohomish County Violent Offender Task Force with assistance from Snohomish County Sheriff's Office South Patrol deputies arrested Jeremy Hill in Bothell on Thursday.

Deputies say he was in a stolen vehicle.

Hill was located thanks to a tip from a Washington's Most Wanted viewer.

He is WMW Capture #1016.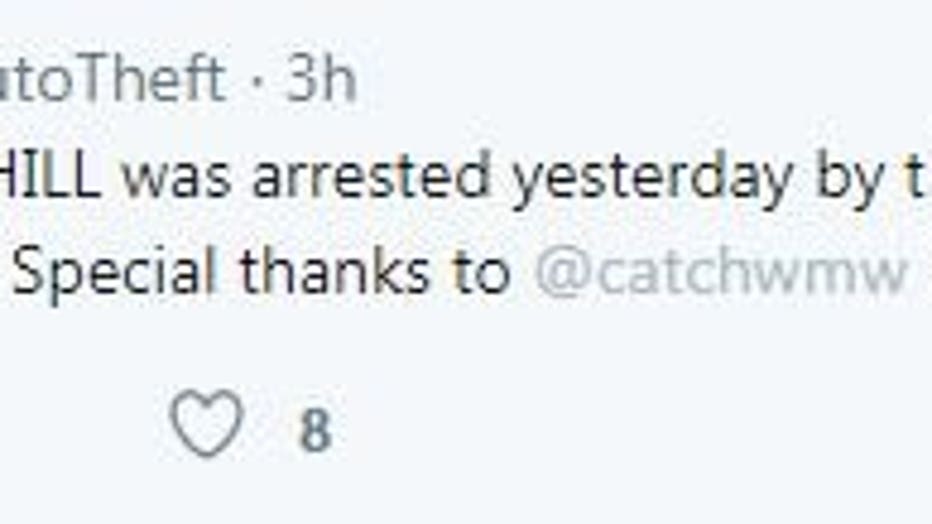 FUGITIVE WANTED IN SNOHOMISH COUNTY September 14, 2018 --
The Snohomish County Auto Theft Task Force (SNOCAT) is asking for the public's help to locate 34 year-old Jeremy Hill. He is suspected of at least two robberies and four vehicle thefts.   Deputies say on August 9th, Hill and two others stole a Toyota Highlander from the 13200 block of Bothell-Everett Hwy.

"As the driver was walking a donation box over to a bin in the parking lot, Hill hopped in the drivers seat.   The driver's wife, a 63-year-old female, attempted to stop Hill by opening the door of the vehicle. Hill accelerated and ended up dragging her 18 feet and she sustained multiple injuries," said Courtney O'Keefe with the Snohomish County Sheriff's Office.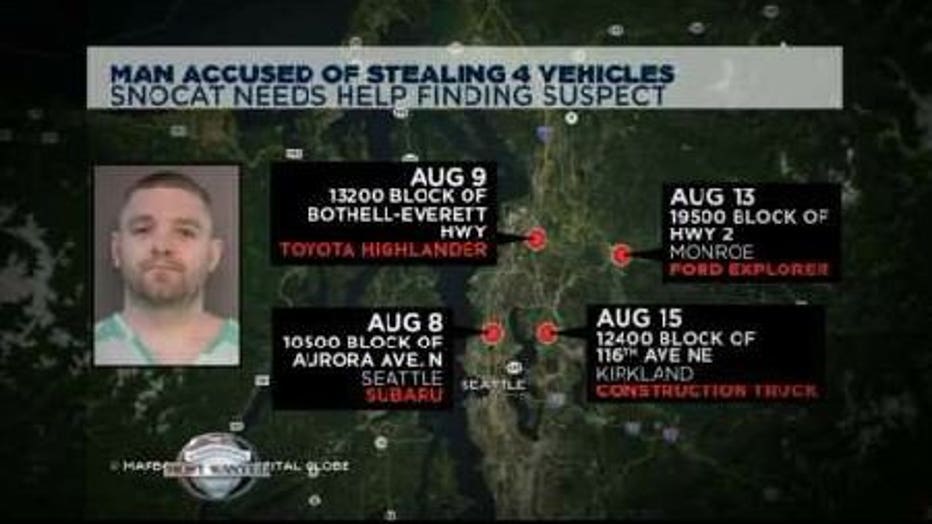 Hill is a convicted felon and has a felony warrant out of Seattle and misdemeanor warrants for possession of vehicle theft tools and 1st degree driving on a suspended license.  In addition, detectives have probable cause to arrest Hill for one count of 1st degree robbery and two counts of theft of motor vehicle.

Hill has ties to the Monroe/Sky Valley area in East Snohomish County.  He is 5'9", weighs approximately 210 lbs, with brown hair and blue eyes. Anyone with information about Hill or his whereabouts is asked to call Crime Stoppers of Puget Sound at 1-800-222-TIPS (8477) or use the P3 Tips App on your smart phone. You can also submit information at www.P3Tips.com.  There is a cash reward of up to $1,000 offered for information that leads to his arrest.