CAPTURED: WMW fugitive accused of sexually assaulting 60-year-old woman in Seward Park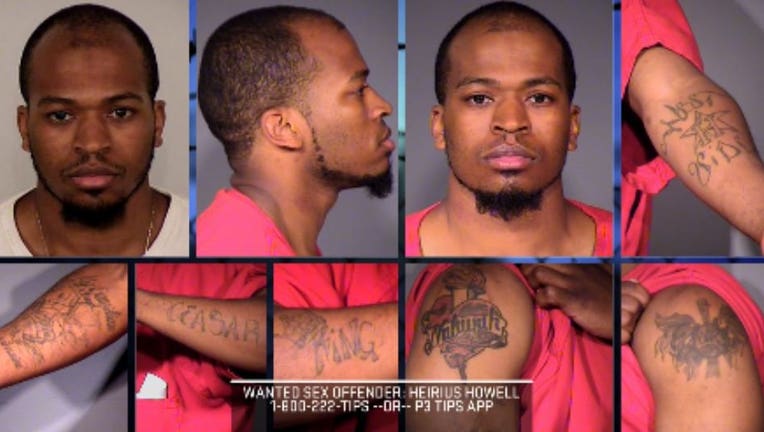 article

RENTON -- The U.S. Marshals Violent Offender Task Force arrested Level 3 sex offender Heirius Howell in Renton on Sunday.  King County Prosecutors charged him with Indecent Liberties after Seattle Police say DNA identified him as the suspect who sexually assaulted a 60 year old woman in Seward Park last October.  Howell was located hiding in a closet in the Renton Woods Apartments thanks to an anonymous tip to Crime Stoppers of Puget Sound from a Washington's Most Wanted viewer.  He is WMW Capture #881.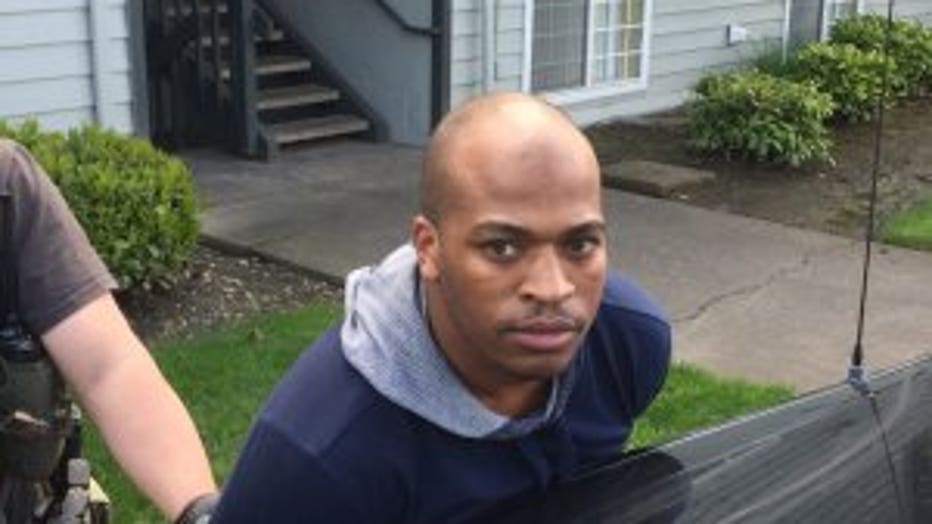 Heirius Howell arrested at the Renton Woods Apartments



WANTED IN SEATTLE -- Do you know where police can find Heirius Howell? He's been convicted of 11 felonies over the course of 12 years and is also a level 3 sex offender.

Now, investigators are trying to track him down, because he's accused of sexually assaulting a 60-year-old woman in Seattle's Seward Park in October.  Detectives say he was identified by DNA left on the victim.

Just two months before that, investigators say, Howell stole a woman's purse while working as a subcontracted delivery driver for Amazon.




On Thursday night, the victim of that theft spoke out, but asked us not to reveal her identity.

"I don`t open my door for delivery people anymore, that`s for sure," says the victim.

In August, court documents reveal, Howell was employed for two weeks by one of Amazon`s subcontracted delivery companies, First Delivery Service, based in Arizona.

The victim says Howell stopped by her Seattle office, wearing an Amazon uniform, to make a delivery.

"I noticed it was the Amazon guy, so I was like, hey how's it going?  And he said, 'Hey, can I use your bathroom?'"

She obliged and went back to her desk.

"I never knew he came back into the room. I never knew he was behind me. As far as I knew he was in the bathroom," says the victim.

But he wasn't.

Instead, surveillance video shows Howell rummaging through her purse and stealing her wallet.

"The next thing I knew, he looked like he was popping his head back in, saying 'thanks for the bathroom' and I said great, thanks, bye, and that was it."

Surveillance video shows that as he walks out, Howell can be seen stuffing her wallet down his pants. Investigators say he later used her stolen credit cards at multiple locations.

"I couldn`t believe it was the Amazon delivery driver! The person who`s delivering those boxes is an 11-, 12-time felon? I mean how does that happen?" asked the victim.

In an emailed statement, Amazon said, in part:

"…The driver only worked as a driver for one day and it was a training day. The driver was immediately terminated by our delivery partner. And we've since completed a comprehensive review of our background check process, re-verified that current drivers meet mandatory qualifications and added additional audits and safeguards to ensure our delivery service providers are meeting our high standards..."

"Amazon`s been around for several years now. It's a huge company. It's a huge staple of Seattle. How did they not already have a system in place that would have weeded him out?" asked the victim.

After learning  investigators believe Howell sexually assaulted a 60-year-old woman in Seward Park in the middle of the afternoon just two months after her encounter with him, she had this to say: "Thank God that didn't happen to me. But I cannot even imagine what that woman had to go through. We now have something in common. We were both a victim of the same person."

Q13 News also reached out to the contract delivery company who hired Howell. We have yet to hear back.

Howell has a $250,000 warrant for his arrest for Indecent Liberties and a $15,000 warrant for Identity Theft.

"This guy is dangerous. He hangs around parks. He travels on buses. He's transitory, which means he could be anywhere. If you see this individual, call 911 immediately," said Ret. Det. Myrle Carner with Crime Stoppers of Puget Sound, which is offering a cash reward of up to $1,000 for information that leads to his arrest.

If you can tell the U.S. Marshals Pacific NW Fugitive Apprehension Task Force where to find Howell, submit an anonymous tip to Crime Stoppers by calling 1-800-222-8477 or using the P3 Tips App on your phone.