CAPTURED: U.S. Marshals arrest Yakima County child rape suspect in Blaine after tips from WMW viewers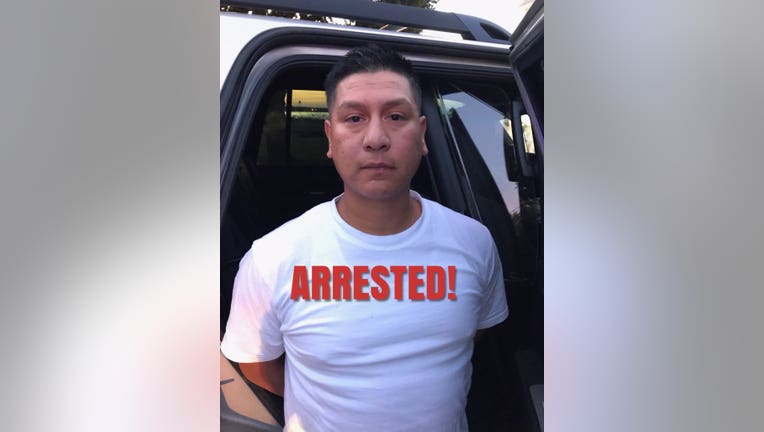 CAPTURED -- The U.S. Marshals led Pacific Northwest Violent Offender Task Force arrested accused child rapist Justin Ortega on Wednesday in Blaine, WA.

He was wanted by Yakima police on four counts of rape of a child first-degree, two counts of child molestation and one count of assault of a child in the third-degree.

U.S. Marshals said in a release that authorities received information from Washington's Most Wanted viewers that Ortega was traveling between Bellingham and Blaine.   Task Force members based in Snohomish county followed up on the leads and conducted surveillance in Blaine.   Officials say they surrounded a home at about 6 p.m. and with the help from Blaine Officers, started calling him out.   Ultimately, they had to force their entry into the home where they arrested Ortega.

Supervisory Deputy U.S. Marshal Raymond Fleck, Yakima, attributed the successful capture of Ortega to the public and private sector partnerships reinforced over this summer during Operation Invictus Civitas, Undefeatable Community, "I am incredibly proud of the work our men and women did over the past three weeks to pursue and capture ORTEGA, and the willingness of citizen's across Washington to provide critical information that led to his capture. Their efforts, along with the faith the Yakima Police Department, Yakima County Sheriff's Office and Washington State Department of Corrections has placed in the PNVOTF by detailing full-time detectives and officers as force-multipliers, ensures that violent offenders like Ortega will be brought to justice."

Chief Matthew Murray of the Yakima Police Department stated, "One of the most critical components to reducing violent crime is arresting violent fugitives. The Yakima Police Department is a proud partner of the U.S. Marshal's Violent Offender Task Force.  This arrest highlights the need to continue our collaborative efforts."

The PNVOTF is a U.S. Marshals Service sponsored partnership composed of federal, state and local law enforcement officers from Washington, Oregon and Alaska including the United States Marshals Service in Washington, Oregon and Alaska, United States Attorney's Office, Yakima Police Department, Yakima County Sheriff's Office, Washington State Department of Corrections, Arlington Police Department, Benton County Sheriff's Office, Kennewick Police Department, Snohomish County Sheriff's Office, King County Sheriff's Department, Seattle Police Department, and Yakima County Prosecutors Office.   The primary mission of the PNVOTF is to locate, arrest, and return to the justice system the most violent, most egregious federal and state fugitives.

Ortega is WMW Capture #1126 thanks to tips from our viewers.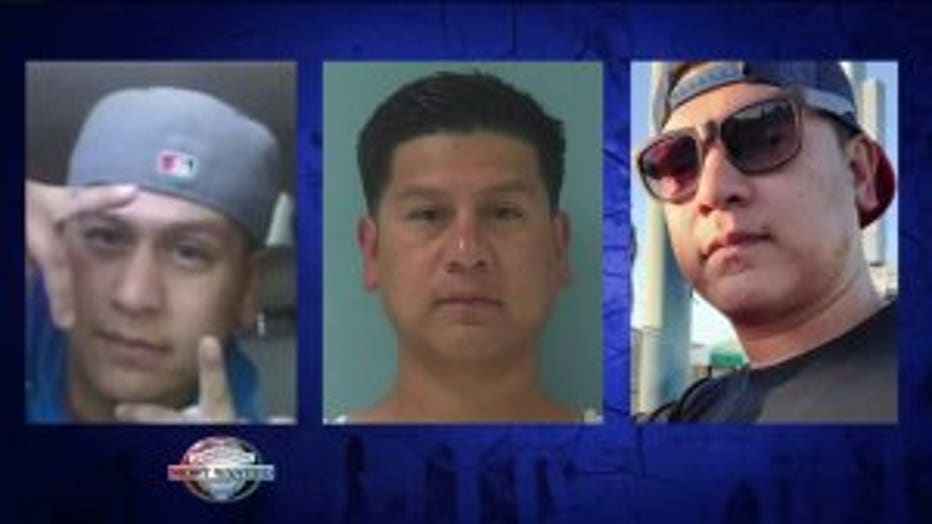 WANTED BY U.S. MARSHALS IN YAKIMA  --
Child rape suspect, Justin Ortega, is wanted in Yakima, but could be anywhere in Washington state.

He is a violent convicted felon who is considered 'armed and dangerous' and now -- accused of committing horrific crimes against children. "We have, currently, four counts of Rape of a Child First Degree, two counts of Child Molestation and one count of Assault of a Child in the Third Degree," said Yakima Police Det. Curt Oja. "The Yakima Police Department and the Pacific Northwest Violent Offenders Task Force, we're seeking the public's assistance in catching this guy, so he can answer for his charges. I'm sure that there are people who are acquainted with him to know a little bit about where he's at. Perhaps, if they start figuring out what he's wanted for and hear some of the charges, they may be less-willing to offer him support, or assistance."

Detectives think Ortega's still in Washington state. He has ties to both the Spokane and Seattle area, as well as the Lower Yakima Valley and other parts of Central Washington.

He has a nationwide warrant for his arrest, so if he is out-of-state, he will be brought back to Yakima County once he's caught.




His long criminal history includes convictions for domestic violence. "This is what I would consider a chronic abuser, the chronic batterer and there's documentation going back numbers of years, since the time pretty much he left high school, where he's been in-and-out of trouble for some of these violent crimes against people, domestic assaults and some other related offenses, but it's continued and now it's starting to impact the lives of children, so it's not just adult victims anymore. He's progressed to where he can harm some of our most vulnerable victims," said Det. Oja.

He's 36 years old, 5'7" and weighs 180 pounds.

Detectives say he has tattoos on his right calf, right arm and forearm and a scar on his left forearm.

The victims he's accused of abusing are young girls.

If you know where to find him, Crime Stoppers will pay you a cash reward of up to $1,000. You will remain anonymous. Submit a tip at P3Tips.com, or use the P3 Tips App that you can download to your cell phone for free. You can also call the hot line at 1-800-222-TIPS(8477).