CAPTURED: Tri-Cities Crime Stoppers tip leads to arrest of fugitive wanted after crashing truck to escape deputies


CAPTURED --Department of Corrections Officers and Sunnyside Police arrested 33-year-old Joseph Duncan today.  Officers say a Washington's Most Wanted viewer tip to Tri-Cities Crime Stoppers put them on his trail.  He was spotted driving his wife's car and took off but pulled over two miles later because he had one of his children in the vehicle.

Duncan is WMW capture #1010 thanks to tips from our viewers.

 

WANTED IN TRI-CITIES --
The chase was on just days ago for wanted High-Violent Offender, Joseph Duncan.

Benton County Sheriff's deputies were in hot pursuit for him Wednesday. The photos below show a home they searched in Benton City, but he somehow slipped away, got into his truck and took off, crashing it and fleeing on foot -- even avoiding a drone they were using to track him.



The 33-year-old has four warrants out for his arrest for Assault 4th Degree-Domestic Violence against a 6-month pregnant woman. Duncan is accused of almost running her off the freeway that runs between Benton City and Prosser.

Officers located and arrested his cohort Wednesday who has been hiding him and say Duncan is now dangerous to the community because he doesn't have his vehicle or a place to stay, so his reckless behavior could escalate.

Duncan is also wanted in Benton County and Franklin County by Department of Corrections officers for violating the terms of his release after convictions for 2 felony counts of Possession of a Controlled SubstanceMethamphetamine.

His criminal history includes numerous Assault convictions as well as Criminal Trespass, Resisting Arrest, Reckless Driving, Obstructing Law Enforcement, Vehicle Prowling, Robbery 2nd Degree, Forgery, Resisting Arrest, DUI, Malicious Mischief and Possession of Stolen Property. He is classified by DOC as a 'High-Violent Offender.'

Duncan is 6'2" and weighs 170 pounds.

He has a massive cross and his last name tattooed on his back and ink on both forearms.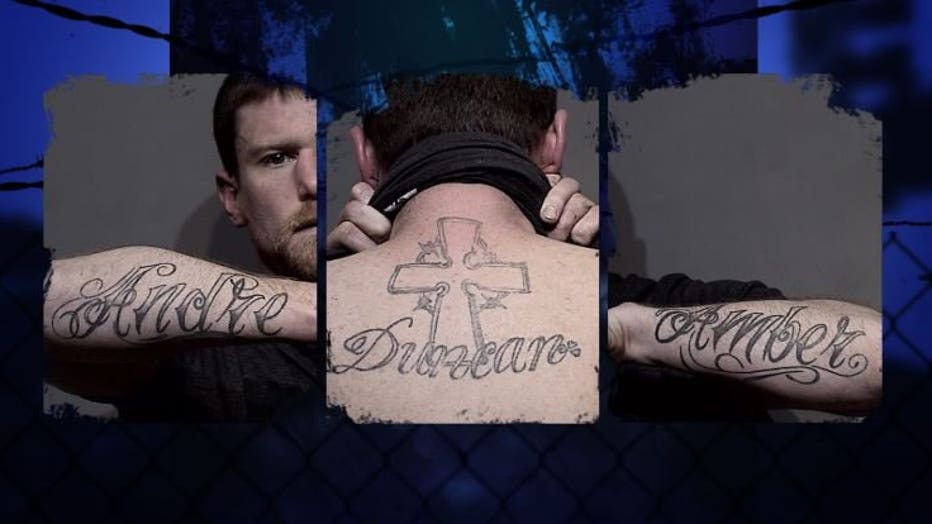 If you can tell officers where to locate him, submit an anonymous tip to Tri-Cities Crime Stoppers through the P3 Tips app on your phone or by calling 1-800-222-TIPS (8477). There is a cash reward of up to $1,000 for information that leads to his arrest.