CAPTURED: Suspect in Marysville jewelry store theft arrested, ring returned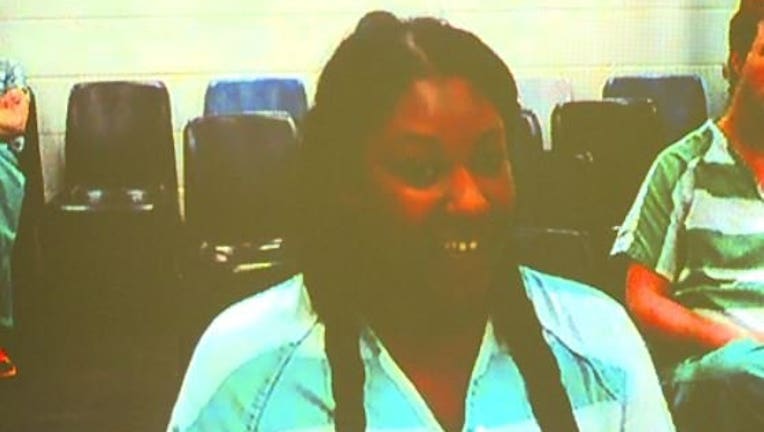 MARYSVILLE, Wash. -- When Wagner Jewelers set up shop 37 years ago, the owners felt the city of Marysville would be the perfect spot -- a hidden gem.

But what surveillance cameras captured last week really left the staff feeling tarnished.

"One young lady walked in, very professional looked, well dressed, and asked our employee to look at some merchandise," said Doug Wagner.

"As soon as I pulled the ring out and handed to her, she took off. She didn't think twice. As soon as the ring hit her finger, she put it on her finger and ran."

Kim says she screamed to alert her co-workers.




"We ran after her. She jumped into an automobile where two gentlemen were and drove out the exist of the shopping center and the rest, they say, is history."

The stolen ring is unique -- a 2 carat champagne diamond valued between $16,000 and $18,000.

On Tuesday, August 20,  Marysville Police received a tip that the suspect was staying at the Quality Inn on Evergreen Way in Everett.  Officers responded and questioned Njeri Taylor.    Detectives say Taylor admitted she had stolen the ring, hanging her head and saying  'It was me'.

According to Wagner Jewelers, a West Seattle store owner recognized the ring and called police.  Detectives in the Snohomish County Property Crimes Unit recovered it and returned the ring to Wagner Jewelers.    "Most of the time they're stolen, they're sold again and you never hear about the particular item or the people who stole the item so it was unbelievable. It looked like the ring hadn't even been touched so when we got the ring back instead of it being scratched or dinged up or other diamonds gone, the ring came back in almost perfect condition. There are no words to express our incredible joy over the fact that that ring was returned to us," said Doug Wagner.

Detectives say Taylor is also a suspect in jewelry thefts at stores in Lynnwood and Centralia.  She was released from Snohomish County jail pending charges.

Two other suspects seen in the getaway car during the Marysville theft have not yet been arrested.