CAPTURED: Suspect claims he was compelled by 'divine guidance' to rob armored truck courier, say police
SEATTLE - A convicted felon who confessed to Seattle Police that he felt compelled by "divine guidance" to rob an armored truck courier on Aug.  20 says he spent some of the stolen money on a new neck "Longhorn" skull tattoo and gave some of it away.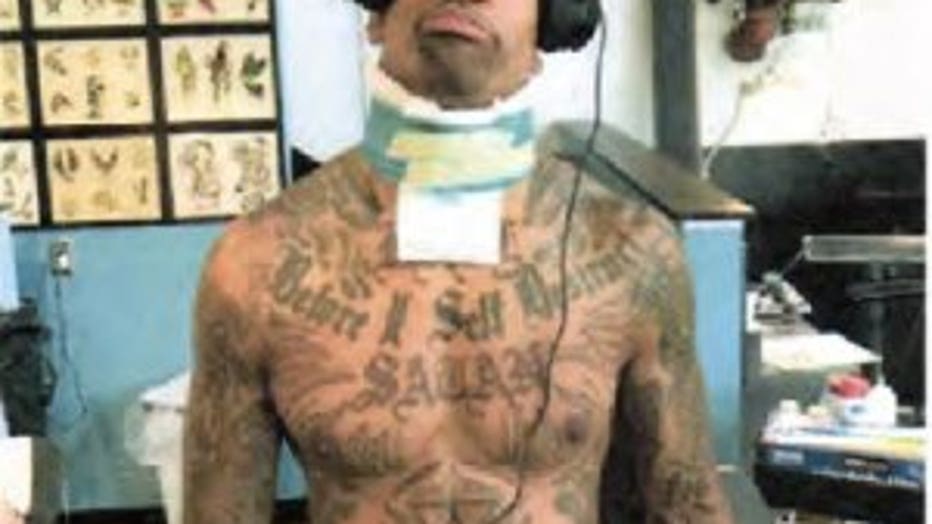 Markus Allen says he used money stolen from an armored car courier to purchase a "Longhorn" skull neck tattoo


King County Prosecutors charged 31-year-old Markus Allen with Robbery 2nd Degree.  He entered a plea of not guilty Monday. Seattle Police say he robbed the courier while he was servicing an ATM at Seattle Central Community College.  The courier told detectives that Allen ran up behind him and grabbed a bag of cash. The two struggled, but Allen was able to escape with the money.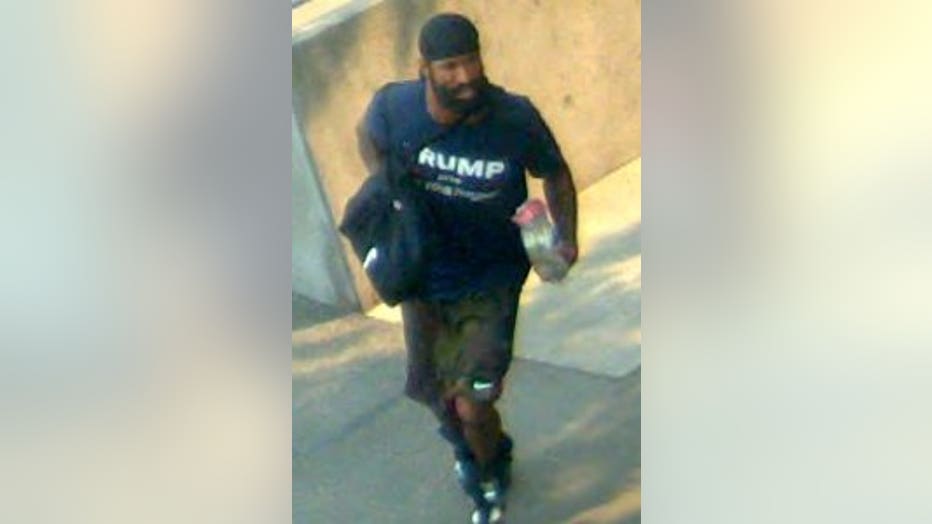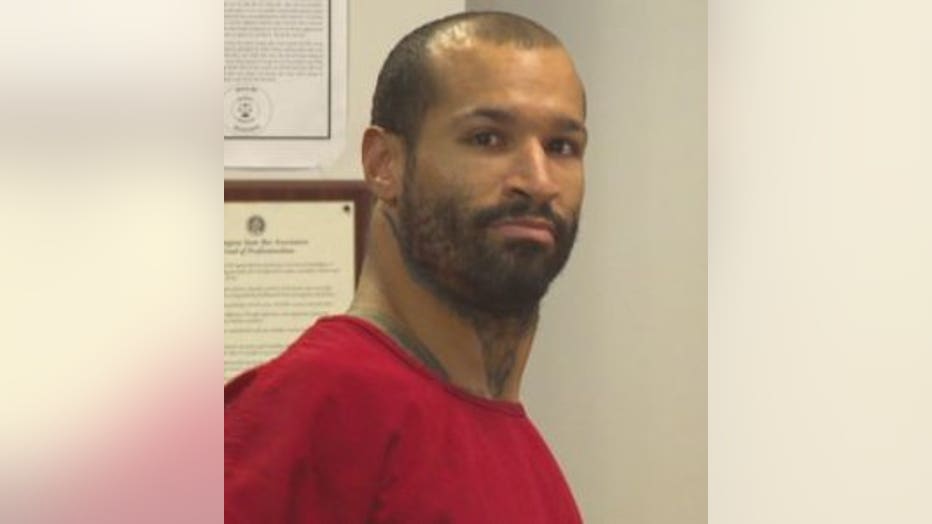 Surveillance images showed the suspect wearing what appeared to be ankle weights.  Police later learned Allen frequented a boxing gym two blocks south of where the robbery took place.  According to the probable cause documents,  he was wearing gravity boots similar to ankle weights but with hooks to support yourself when hanging upside down from an overhead bar.

Detectives say Allen was identified by Washington's Most Wanted viewer tips to Crime Stoppers of Puget Sound after he was recognized him from the surveillance images.

South Precinct Patrol officers arrested him in the 3100 block of Martin Luther King Jr . Way S. on Sept. 7 following a foot pursuit.  "He ran. He actually tried to ditch some of the money, which was recovered by one of our K-9 officers," said Ret. Det. Myrle Carner with Crime Stoppers of Puget Sound.

During his interview, detectives say Allen confessed to the robbery and said he felt compelled by "divine guidance" to "take the opportunity" and grab the money.  Allen claimed that in addition to paying for his new tattoo, he had been "generous" with the stolen cash, giving it out to people in need.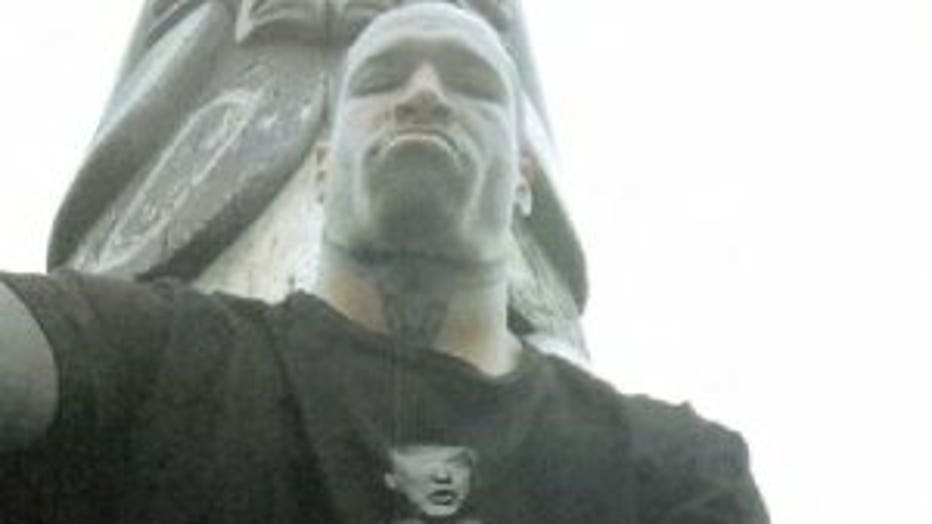 Allen has five felony convictions for Residential Burglary, Burglary 2nd Degree, Theft of a Firearm, Residential Burglary, Theft 3rd degree, Criminal Tresspass 2nd degree and Receiving Stolen Property.  He has had 16 arrest warrants since 2005.

He is being held on $150,000 bail.