CAPTURED: Suspect charged with snatching purse from 89-year-old woman walking in Ballard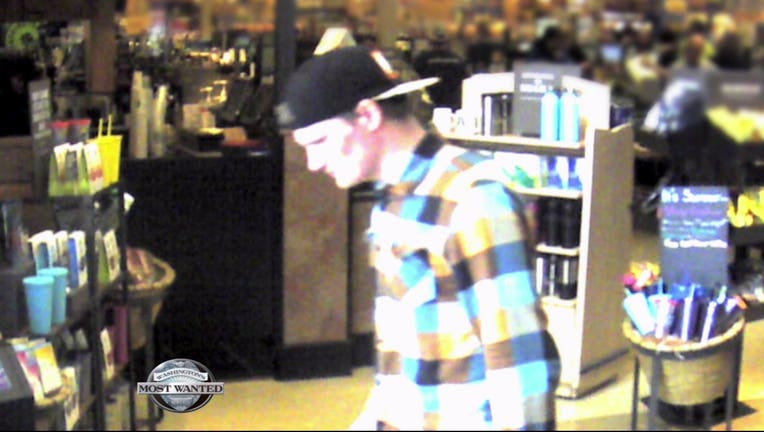 article


KING COUNTY -- Sept. 18, 2017

King County Prosecutors have charged the suspect accused of stealing an 89-year-old woman's purse as she walked on a sidewalk in Ballard.  Larry Wayne Smith Jr  is charged with Theft in the 1st Degree, Identity Theft in the Second Degree and Violation of the Uniform Controlled Substances Act. Prosecutors say withing an hour of the purse theft, Smith used her stolen debit card to purchase a gift card at a Ballard Safeway.

That theft occurred while he was already on warrant status in Seattle Municipal Court for Theft 3, Harassment and Obstruction after he allegedly stole items from the Nordstrom Rack and then threatened "I'll F****** deck you!" to a loss prevention officer as he escaped.  His criminal history includes  Theft 3rd degree in 2016 and a misdemeanor conviction in Snohomish County for VUCSA (illegal drugs) Solicitation in 2015. He told court services he has been homeless for the past three years and is unemployed.

His bail was raised from $25,000 set at his first appearance to $100,000 with prosecutors arguing the lower bail amount did not sufficiently account for the danger he poses to the community.  Smith will be officially arraigned the charges on October 2nd.

SEATTLE -- Sept. 14, 2017

 

Seattle Police say North Precinct Anti-Crime Team officers arrested the 30-year-old suspect accused of stealing Betty Wagner's purse in June.  Detectives say he was identified thanks to Washington's Most WantedQ13 News viewer tips to Crime Stoppers of Puget Sound.  Officers say he was carrying a small amount of heroin at the time of the arrest. He was booked into the King County jail for robbery and narcotics possession.

His name is not being released until he is officially charged in court.   He is WMW Capture #920.

SEATTLE – An 89-year-old woman says she feels humiliated after a man snatched her purse in broad daylight in Ballard.

It happened in June on a sunny Sunday afternoon off 24th Avenue NW and 62nd Street.  Seattle police say this picture was snapped as he was leaving a nearby Safeway after using the victim's stolen credit card.

"How could this happen to me?" asked 89-year-old robbery victim Betty Wagner.

It's a question Wagner keeps asking herself after a trip to the bakery last month ended in a robbery in a popular Ballard neighborhood.




"All of a sudden, you are gonna watch him run full-speed at the victim who is walking ahead of him," said retired Detective Myrle Carner, of Crime Stoppers of Puget Sound.

"Maybe with my purse on this side was more than he could pass up," said Wagner.

Next thing she knew, he ran past her with her purse in his bag toward a 7-Eleven, but he was caught on surveillance video.

"I was not hurt. I was stunned. Humiliated," said Wagner.

The man was captured on the 7-Eleven surveillance video taking off with Wagner's purse in hand.

"Next thing he does, he immediately goes to a nearby store and starts using her credit cards. This guy's despicable," said Carner.

He used her cards at a Safeway.  The store's surveillance cameras caught a clear picture of the suspect.

"You just feel violated as if you've been caught naked outside or something because you do feel naked," said Wagner.

Luckily, she had her car keys and cell phone in her pockets.  The suspect ditched some of her IDs and other important cards, but he kept her money and bag.

"It makes you sick to your stomach to think somebody stoops to this level," said Wagner.

Wagner says she's angry the thief took something that wasn't his to take.  Just like her secret to thriving at 89 years old, she's not letting the robbery hold her back.

"Keep moving and have a positive attitude," said Wagner.

She says she doesn't consider herself old or vulnerable and she's more worried about elderly people or women with kids who could be the suspect's next target.

If you recognize the suspect, call Crime Stoppers at 1-800-222-TIPS, or use the P3 Tips App to submit your information to Crime Stoppers. It's anonymous and you'll get up to a $1,000 reward if your tips leads to his arrest.