Captured: Sex offender who was allowed to leave jail to attend funeral
UPDATE Jan. 7, 2016 -- 

Chris Ramsey who disappeared after being allowed furlough from jail to attend a family member's funeral was arrested this morning at a home in east Tacoma by the Pierce County Sheriff's Department Sex Offender Unit with assistance from the US Marshals Office. One of the charges he was booked on was Escape 2. Detectives with the Sex Offender Unit were aware of the address from previous contacts with Ramsey. During his arrest, detectives also recognized another sex offender named Kenneth H. Washington at the residence who was also wanted for Failure to Register as a Level III Sex Offender. The fugitive tried to convince detectives he was not the person they believed him to be. He was arrested as well.

Previous story:

TACOMA -- Pierce County sheriff's deputies are searching for convicted sex offender Chris Ramsey.  The 25-year-old was released from jail for a furlough to attend a funeral for a family member but did not return.

Inmates are not released for significant family events without a judicial review.

"There was a judge who looked at it and approved it and wrote the order that he could get out on furlough to go attend a funeral," said Pierce County sheriff's detective Ed Troyer, who added that Ramsey had been well-behaved in jail and gave them no reason to believe he wouldn't return because he wasn't facing much more time behind bars.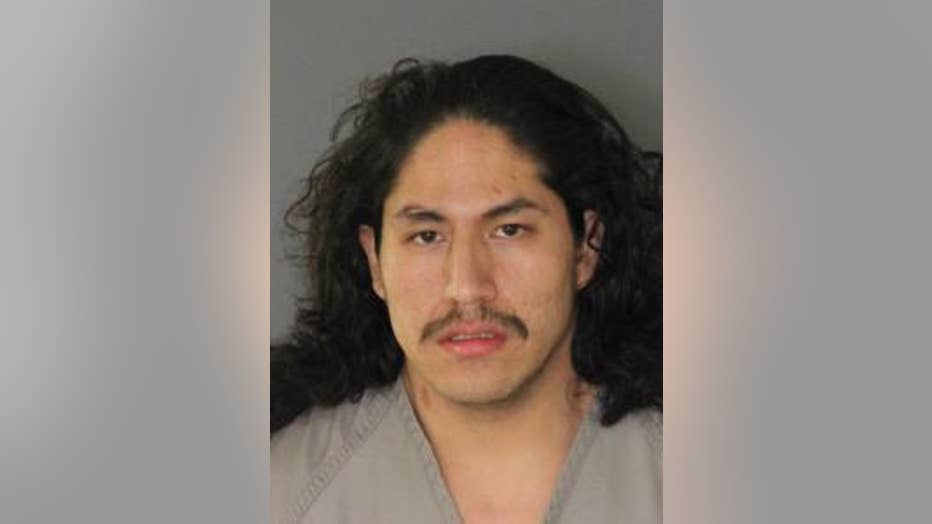 Ramsey was convicted in 2009 of communication with a minor for immoral purposes, which is a gross misdemeanor. He was serving time for failing to register as a sex offender last August.

"He took advantage of us and didn't come back. Now, he's facing warrants for unregistered sex offender misdemeanors. We're sure his family members and friends probably know he's out running around somewhere so the first person to tell us where he is hiding gets the cash reward," saidTroyer.

Crime Stoppers of Tacoma-Pierce County is offering a reward of up to $1,000 for information that helps locate him.  Ramsey is 5'10", 175 lbs with black hair and brown eyes. If you know where he is, call the hot line anonymously at 1-800-222-TIPS (8477).