CAPTURED: Kitsap County Sheriff's deputy wins footrace with 'Armed and Dangerous' suspect
CAPTURED: The Kitsap County Sheriff's Office says thanks to tips from citizens, Woodsum was spotted running from a Shore Place apartment building. Deputy Brandon Myers literally chased him down Silverdale Way and caught him at NW Lowell St and Silverdale Way NW.

OLD TOWN SILVERDALE -- Kitsap County Sheriff's deputies are searching for Joey Woodsum and asking people in the area of Chico and Silverdale Way to report any suspicious people or activity immediately. The 33-year-old fled from deputies earlier tonight in the 8600 block of Shore Place NW after they responded to a burglary in progress.   Detectives say he is considered 'Armed and Dangerous'.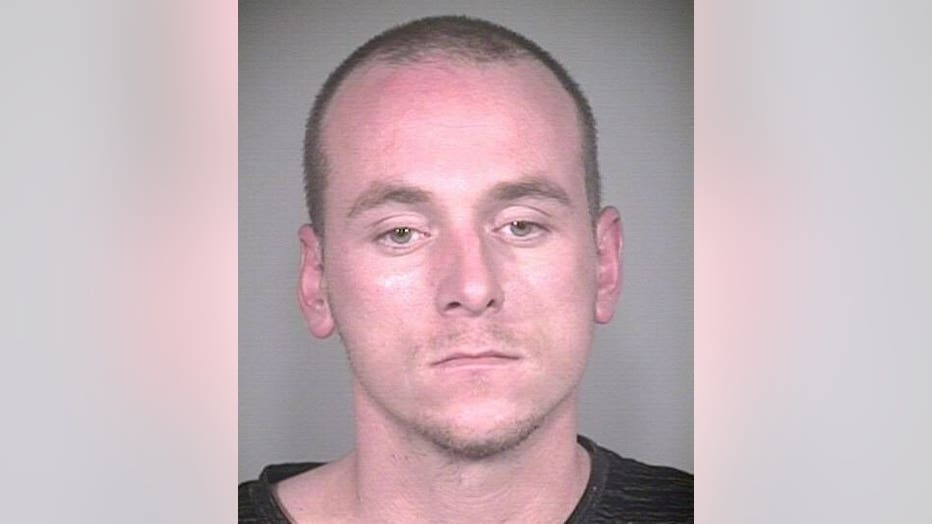 Woodsum is also wanted for Assault 1st Degree with a Deadly Weapon enhancement following an armed robbery in North Kitsap last week. He is 6'00", approximately 200 pounds with hazel eyes and blonde hair. He has previously stayed at residences in the 26000 block of Lofall Road NW, Poulsbo and in the 6000 block of NE Silver Springs Road, Poulsbo.


If you spot him, call 911. If you know where deputies can find him and wish to remain anonymous, submit a tip to Crime Stoppers of Puget Sound by using the P3Tips App on your phone or by going to www.P3Tips.com.  Crime Stoppers of Puget Sound will pay a cash reward of up to $1,000 for any tip that they receive that leads to his arrest.

If you call 911 and he is caught, you have 24 hours to submit the tip to Crime Stoppers to be eligible for the reward. Details here: www.crimestoppers.com.