CAPTURED: Kirkland Police arrest bank robbery suspect in Everett thanks to WMW viewer tips to Crime Stoppers


CAPTURED -- Kirkland Police served a warrant on a home on 25th Dr SE in Everett on Wednesday and took a suspect into custody accused of robbing the Key Bank at 12604 Totem Lake Blvd on June 5th.  "Upon going to his house and knocking on the door, we were denied entry and the search warrant was served by breaching his front door and he attempted to flee out the back as detectives were going inside. Ultimately, he was apprehended by detectives at that time, trying to flee out the back of his house and was taken into custody without further incident," said Corporal Cody Mann with Kirkland Police.

Detectives 36-year-old Brent Swanson was identified from surveillance video thanks to tips from Washington's Most Wanted viewers to Crime Stoppers of Puget Sound.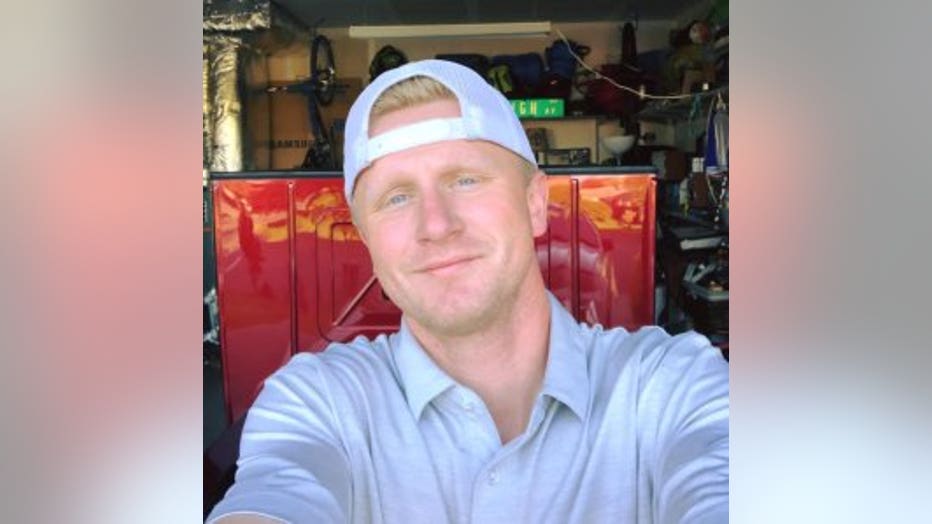 Detectives say they located clothing worn during the robbery including the zip up hooded coat and sunglasses as well as a note that appeared to be an unfinished demand note.  During questioning, police say Swanson gave an emotional confession saying that he did not have a weapon, was sorry and that he robbed the bank because he could not make rent which was due that day.  He told detectives he retrieved his clothing disguise that he had stashed near a surgical center in the days following the robbery.   Swanson said he wrote the demand note that read in part, "Stay calm, and don't walk away. If you follow directions, everything will be just fine, if you don't; your imagination can only think of what you've seen in the movies. I'm not f****** joking", because he originally planned to rob a restaurant but didn't think he would get enough money to pay his rent.

Swanson was booked into the King County Jail for Robbery in the 1st Degree.  He is being held on $200,000 bail. "We really want to thank Crime Stoppers, Washington's Most Wanted and David Rose for taking the lead on this and really putting this out the general public in the area, all of their followers. There is no way that we could have come up with the conclusion on this case without their help," said Corporal Mann.

He is Washington's Most Wanted Capture #1106 thanks to tips from our viewers.

WANTED IN KIRKLAND –
Your help's needed in the hunt for a bank robbery suspect in Kirkland who thought his disguise would protect him.

Police say he walked into the Key Bank in Totem Lake on June 6th wearing a blue and white trench coat, bandana, dark hat and sunglasses -- and yelled at the tellers to give all the money -- which they did.

He took off on foot and when detectives canvassed the area, they found surveillance video of him after he dumped his disguise behind some nearby businesses. You can see his bright blonde hair and the way he walks, kind of slouches all hunched over.




"On camera, he can be seen walking as he's looking around on the video, probably looking for police, because he knew that we were after him at that point in time. We don't know if he lives in the area in Kirkland, or if he came to our city and committed the crime and then left on a bus in another vehicle and somehow got out of our city," said Kirkland Police Det. Corporal Cody Mann. "He obviously walks with some sort of extreme slouch. We would love to identify him, figure out who he is and get him off the streets just for the mere fact that he was successful on this go-around. It's very likely that he could try it again and we just don't want to see anybody get hurt."

If you know this Blonde Bank Bandit, Crime Stoppers of Puget Sound will pay you a full $1,000 cash reward. Just call 1-800-222-TIPS(8477), or download the P3 Tips App to your cell phone for free and you can send photos and any info right to Kirkland Police anonymously.