CAPTURED: Kennewick Police arrest recently released felon accused of stabbing man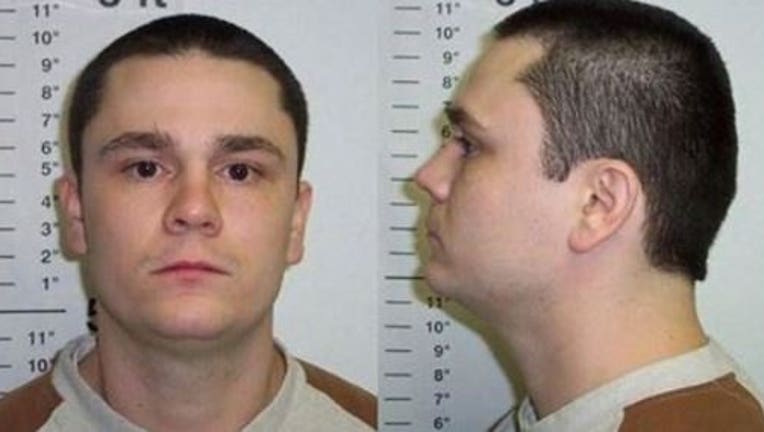 article


TRI-CITIES -- Kennewick Police say the Criminal Apprehension Team detectives made a traffic stop on a vehicle on HWY 240 near Edison St early Saturday morning. Detectives recognized a passenger in the vehicle, Robert Silvio Agli, who was being sought by the Kennewick Police as a suspect in a stabbing incident that occurred on October 8th. Agli also had active felony warrants for his arrest. Agli was arrested without incident and booked into the Benton County Jail for assault 2nd and on his felony warrants

TRI-CITIES -- Dept. of Corrections Officers and Kennewick Police are looking for Robert Agli who is accused of stabbing a man on Oct. 8th. Tri-Cities Crime Stoppers is offering a cash reward of up to $1,000 for information that leads to Agli's arrest. He was released from Federal Prison on Sept. 1st.

Officers say he has a long history of violence and running from the law. "I was his first Parole Officer in 2002 when he moved here from the State of Alaska. He has been in and out of jail. Any sightings of him should involve immediate police contact and stay away from him as he is unpredictable and violent," said Officer Ross Esparza. Agli has led officers in the Tri-Cities on high speed chases.

His criminal history includes
03/25/15 OBSTRUCTING PUBLIC SERVANT
02/13/11 ASSAULT 4TH DEGREE
09/29/10 BAIL JUMPING
05/31/10 COMMITTING LEWD CONDUCT
05/31/10 CRIMINAL TRESPASS 2ND DEGREE
05/22/08 RESISTING ARREST
11/14/03 RESISTING ARREST
03/24/03 ASSAULT 4TH DEGREE
03/24/03 DISORDERLY CONDUCT
02/20/03 RESISTING ARREST
02/14/97 HIT AND RUN ATTENDED VEHICLE
08/05/08 TAMPERING WITH A WITNESS
04/22/07 FIREARM POSSESSION UNL-2
08/14/05 PROTECTION ORDER VIOLATION
02/21/04 ATTMPT ELUDE PURSUING POLICE
02/12/04 PROTECTION ORDER VIOL-PREV CO
02/20/03 CRIMINAL TRESPASS 1ST DEGREE
01/21/02 ATTMPT ELUDE PURSUING POLICE

Robert Silvio Agli is 38 years old, 6'0" 170 pounds. If you see him or know where officers can find him, call the hot line anonymously at 1-800-222-TIPS. "Mr. Agli will not go quietly. He never does and extreme caution is urged as he uses his charm to deceive people with his clean cut look and manipulative lies," said Officer Esparza.