CAPTURED: Frenemy accused of tormenting, stalking, and burglarizing Thurston County woman arrested playing bingo


FIFE -- March 2nd, 2018

Thurston County home burglary suspect Rita Ann Salois was arrested this morning by a Puyallup Tribal Polce Officer after she was spotted by some sharp eyed security officers at a bingo parlor in Fife who recognized her from Washington's Most Wanted.

Salois was transferred to Thurston County Sheriff's deputies and booked into jail where she is being held without bail. 

Rita Ann Salois is WMW Capture #968. 

OLYMPIA, Wash. -- Thurston County Sheriff's detectives are asking for the public's help to find a suspect accused of tormenting and stalking a woman by breaking into her home repeatedly.

Deputies say 52-year-old Rita Salois has been traveling back and forth between Tacoma and Olympia to burglarize Georgia Butterfield's house.

"She actually stole checks from my handicapped brother's account and wrote close to $14,000 in checks," said Butterfield.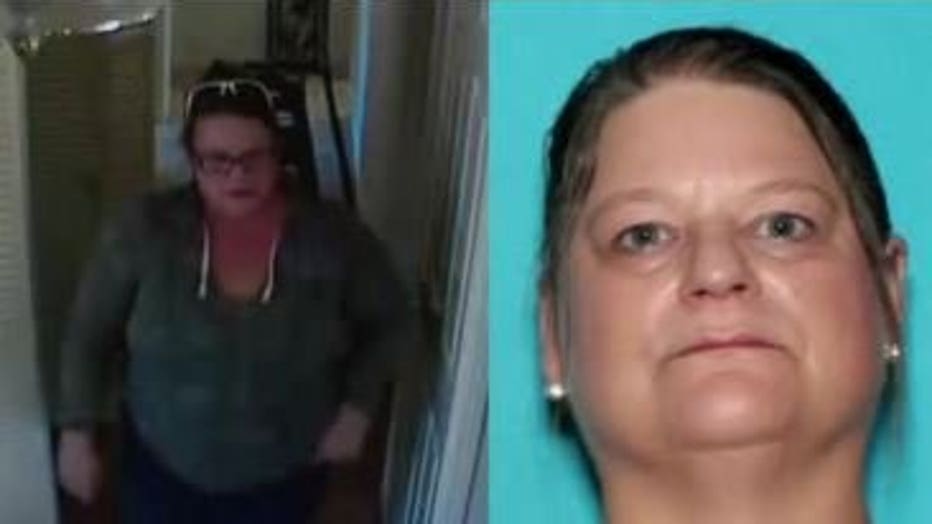 The two used to be friends and even roommates for a  short time until Georgia says she stopped lending Salois money.  Now, her former friend is accused of breaking into her home 6 times to steal money and documents used for ID theft.

"The victim, in this case, is in fear. Nobody should have to live like she has for the last couple of years," said Det. George Oplinger.

Butterfield says she has changed the locks and installed surveillance cameras but that didn't stop Salois.

"She couldn't get into the safes so she stole the whole safes," said Butterfield.

In addition to six home burglary cases, Salois is also wanted for Identity Theft.

"I started getting bills and statements for cards that I didn't open," said Butterfield.

Salois is even accused of victimizing her own mother by depositing stolen checks into her account and then withdrawing the funds.

"When the checks came back as no good because they're stolen, the bank is now going to the mother who owes the bank $5,000," said Oplinger.

Deputies are hoping someone in the Tacoma or Olympia area can tell them where Salois is staying or provide a tip that will lead to her arrest.

"There's information that we have that maybe she's using methamphetamines, she's just out of control and she's not making rational decisions."

If you know where deputies can find Rita Ann Salois, Call Crime Stoppers of the South Sound at 1-800-222-TIPS or use the P3 Tips on your phone. It is anonymous. There is a cash reward of up to $1,000 for information that leads to her arrest.

"I would like to see her go to prison, not just jail but prison," said Butterfield.