CAPTURED: Fife murder suspect who U.S. Marshals arrested in Louisiana -- back in Pierce County, held on $2 million bail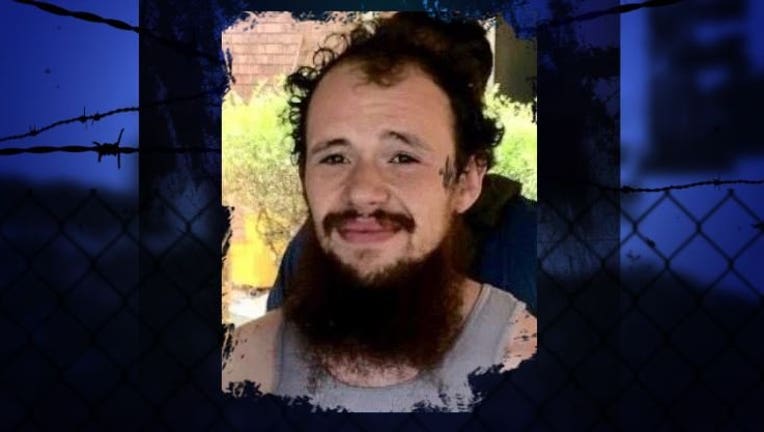 CAPTURE UPDATE December 13, 2019 --
Shawn Cooke, pleaded 'not guilty' to charges of 1st Degree Murder and 2nd Degree Murder in Pierce County on Friday.

He was transported from Louisiana and booked into the Pierce County Jail on Thursday.

Cooke is accused of shooting and killing 17-year-old Cameron Wilson on May 13th.

He was arrested in a suburb of New Orleans in October.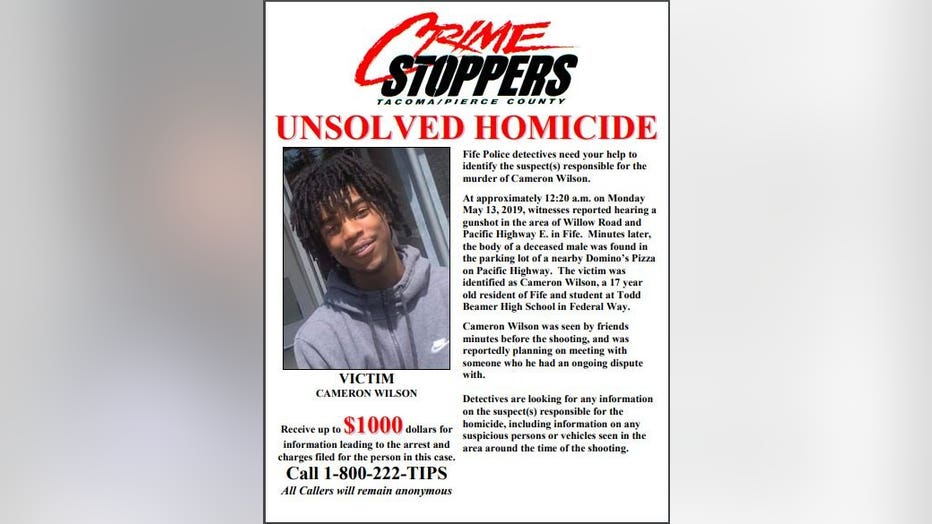 FUGITIVE CAPTURED IN LOUISIANA October 1, 2019--
The U.S. Marshals Service Task Force New Orleans working in conjunction with Fife Police and the U..S. Marshals led Western District of Washington Violent Offender Task Force arrested accused murder suspect Shawn Cooke today. He was located at an apartment in Metairie, a suburb of New Orleans and taken into custody without incident.

Cooke is accused of killing 17-year-old Cameron Wilson in the parking lot of a Dominos Pizza on Pacific Highway East in Fife in May.


The Western District of Washington Violent Offender Task Force worked diligently with Fife Police Department detectives to locate Cooke hiding out in an apartment with his girlfriend.

Investigators believe Cooke recently relocated back to the New Orleans area with the assistance of family or friends. Investigators spent long hours investigating leads as well as tips from the public. Cooke is now awaiting extradition back to Washington and additional investigations are underway for
potential new crimes in Louisiana.

Acting U.S. Marshal Jacob Green stated, "This is a great example of successful collaboration in order to bring justice after a crime of violence. I am proud of the commitment of our investigators on the task force in Washington and Louisiana as well as the Fife Police Department who dedicated countless hours to locate this dangerous fugitive."


FUGITIVE WANTED IN FIFE May 22, 2019 --
Detectives say 17-year-old Cameron Wilson  was shot and killed in Fife on Monday, May 13th.   The Todd Beamer High School student as seen by friends minutes before the shooting, and was reportedly planning on meeting with someone who he had an ongoing dispute with. However, detectives have not been able to determine who that person is.

At approximately 12:20 a.m., witnesses reported hearing a gunshot in the area of Willow Road and Pacific Highway E. in Fife.  Minutes later, Wilson's body found in the parking lot of a nearby Domino's Pizza on Pacific Highway.


Detectives are looking for any information on the suspect or suspects responsible for the homicide, including information on any suspicious people or vehicles seen in the area around the time of the shooting.

Please submit a tip to Crime Stoppers of Tacoma-Pierce County. You will remain anonymous. There is a cash reward of up to $1,000 for information that leads to an arrest in the case. Call 1-800-222-TIPS (8477) or use the P3 Tips App that you can download to your phone for free or go to www.P3Tips.com to send the information to detectives. You will never be asked to provide your name.