CAPTURED: Eric Pondelick guilty in vicious knife attack on Gig Harbor store clerk


UPDATE -- The convicted felon who attacked a store clerk with a knife at the Chevron Service Station on Purdy Drive in Gig Harbor on March 11, 2018 has been sentenced to 14 and a half years in prison.

33-year-old Eric Pondelick pleaded guilty on September 10th to Robbery in the First Degree, Burglary in the First Degree and Assault in the First Degree.  According to court documents, he was identified by multiple tips to the Pierce County Sheriff's Department.  Pondelick was arrested by a Kitsap County Sheriff's deputy during  a domestic violence incident four days after the robbery in Gig Harbor.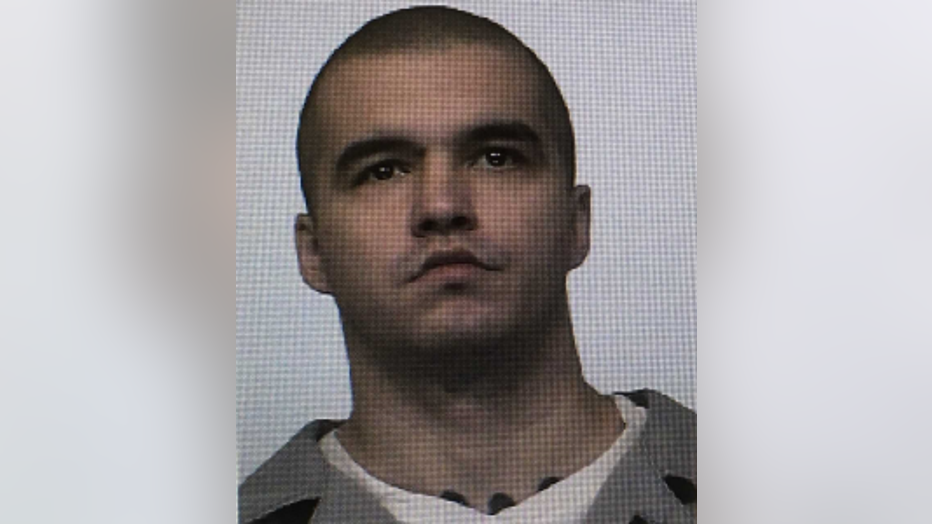 His 14 prior criminal convictions include Robbery 1st Degree in Kitsap County as well as Theft 2nd Degree and Forgery plus Burglary in Seattle.

The clerk was not hurt in the incident.  Pondelick is WMW Capture #1017 thanks to tips from our viewers.

TACOMA, Wash. -- Pierce County sheriff's deputies are asking for the public's help to ID a robber with a blade who tried to stab a store clerk on Sunday at the Chevron gas station on Purdy Drive NW in Gig Harbor.

"This guy's absolutely jacked up when he comes in and you can tell he's tweaking on something," Pierce County Sheriff's Detective Ed Troyer said.

At 1:50 p.m. on Sunday, he entered the store wearing orange shoes and a matching orange ECKO T-shirt. He went behind the counter and demanded the clerk give him cash from the register. The suspect then made multiple attempts to slash the clerk with the knife as the victim tried to defend himself from being stabbed.

"The store clerk picks up a chair and defends himself as he's lunging at him and going at him with the knife," Troyer said.

The two struggled toward the register.

"Luckily, the store clerk is able to negotiate something to calm him down just a little bit," Troyer said.

The suspect then took the cash and ran out of the business.

He is described as a white man in his early 20s, about 6-foot-2 with a medium build. He appears to have a large black tattoo on his upper chest of either waves or flames that is just visible at the edge of his shirt collar.

If you have any information on who this suspect is, please contact Crime Stoppers of Tacoma-Pierce County at 1-800-222-TIPS (8477). They are offering a $1,000 cash reward for information that leads to his arrest.