CAPTURED: Convicted killer wanted in Seattle for alleged attack on pregnant woman arrested in San Leandro, CA


CAPTURED -- May 16, 2017

BART Police have arrested Joshua Robinson in San Leandro, CA. According to SFGate.com, he gave officers a fake name after they found methamphetamine and marijuana on him.  Detectives are still trying to ID two women seen fraudulently using his EBT card. If you know their names, submit the information to Crime Stoppers anonymously by calling 1-800-222-TIPS or using the P3 Tips App on your phone.

CASE UPDATE May 12, 2017 --
As the hunt for Joshua Robinson continues, Seattle detectives think the two women pictured above may hold the key to catching him.

Police say they used Robinson's EBT card numerous times at stores in Kent, Des Moines and north Seattle.

They're wanted for fraud and are clearly connected to him somehow since they know his PIN number for the card.

Investigators are hoping somebody recognizes them. The older of the two was dressed in business attire during one of the transactions and was driving a newer 4-door sedan, possibly a Volkswagen.

If you know where to find Robinson, or can identify the women, call Crime Stoppers at 1-800-222-TIPS, or use the P3 Tips App to submit your information. It's anonymous and you'll get a cash reward if your tips lead an arrest.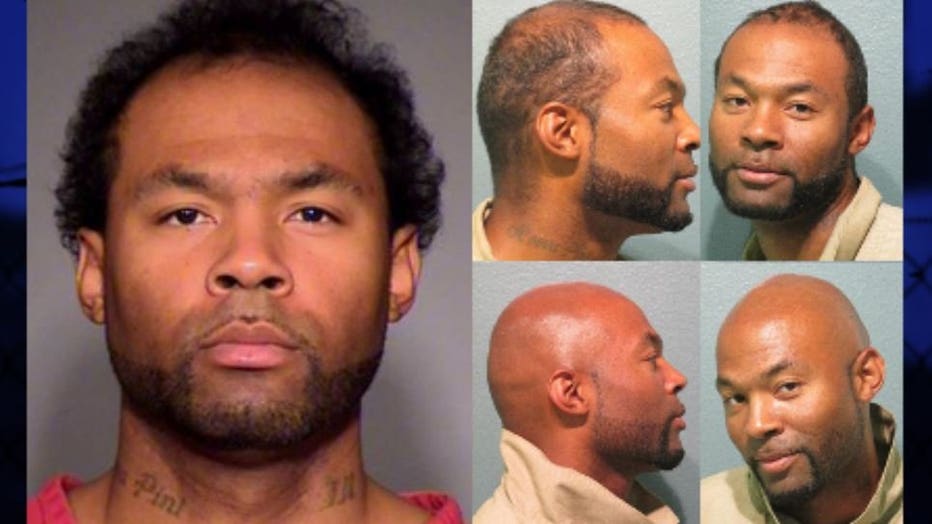 FUGITIVE WANTED IN SEATTLE March 10, 2017 --
Seattle Police are asking for the public's help to find Joshua Christopher Robinson.

Detectives say the 39-year-old repeatedly punched, choked and threatened to kill a pregnant woman over a four hour period on March 7, 2017.  Court documents show the victim escaped out of a window with her 4-year-old daughter and called 911.  Robinson fled before officers arrived.

Detectives say he later called the victim and threatened to kill her for calling police while advising he wasn't going back to prison, saying "B****I'm going to kill you because my DOC Officer knows."  Police say she is now in hiding and in fear for her life.

Robinson served nearly 15 years in prison after pleading guilty to Murder 2 for a shooting two people in 1998. During that incident, he and some others went to confront a man they thought was a threat to their group. He pulled revolver and shot the man in the leg.




When the victim's daughter ran toward him saying, "No, that's my dad, that's my dad," he raised his gun and fatally shot her in the head.  She was unarmed and her hands were up in the air at the time of the shooting.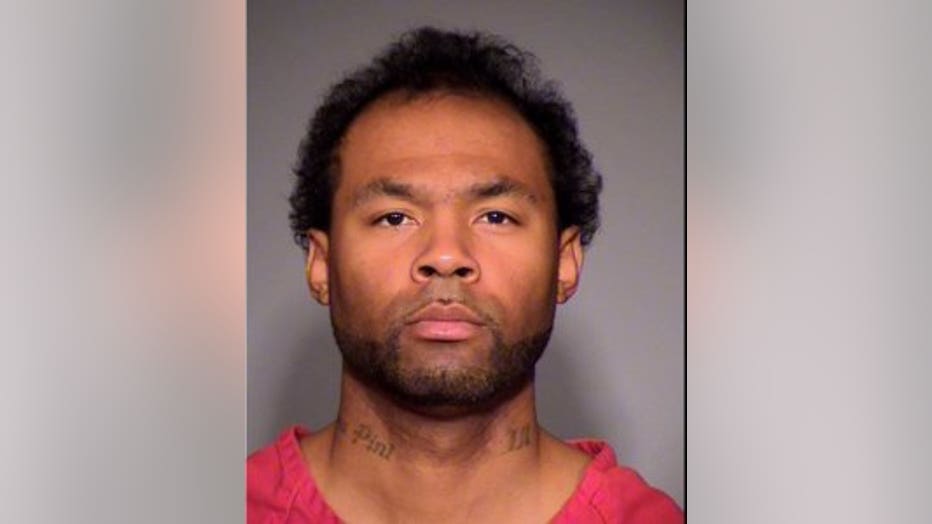 More recently, Robinson was convicted in 2014 for assaulting a woman in front of her 2-year-old daughter.   He also pled guilty in 2014 to Robbery 2nd degree as was sentenced to 29 months in prison. He was later released in 2016.   He has a pending DUI case in Seattle Municipal Court after police say he crashed into a traffic circle on January 13, 2017.

Robinson has a $200,000 warrant for Felony Domestic Violence Assault 2nd Degree, Unlawful Imprisonment and Intimidating a Witness.  He is 5'11" and 155 lbs. Officers say he has access to firearms.

If you can tell officers where to find him, Crime Stoppers will pay you a cash reward of up to $1,000. Use the P3 Tips App on your phone or call the hotline at 1-800-222-TIPS (8477). It is anonymous. You can also submit the tip at www.p3tips.com