CAPTURED: Burglary suspect accused of breaking into Vietnam veteran's home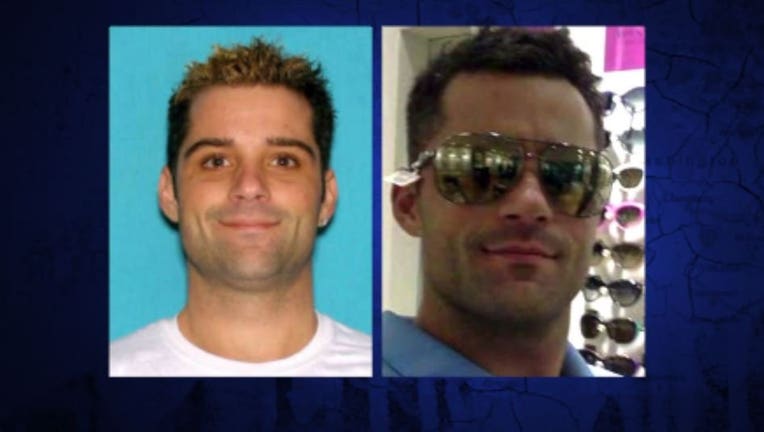 CAPTURED -- Detectives with the Snohomish County Property Crimes Unit say burglary suspect Danny Wilton was arrested tonight on his Department of Corrections warrant.

Detectives say he took part in the break-in at Bob Shearer's home in Darrington.  Wilton was caught last year but was released on bail.  He had a warrant for his arrest for violating the terms of his release.

Shearer had a message for the man who has caused him so much grief. "Danny, if you`re seeing this on `Washington's Most Wanted,` you`re going to get caught. They`ll find ya."

The 73-year-old survived the trenches of Vietnam and has more than earned the right to enjoy his life. Instead, he's devastated that Wilton, the suspect accused of trashing his home and stealing his hunting rifles, is free and on the run. "I don`t know why he picked on me. I have no clue. I don`t even know the guy."

Bob was away from home recovering from a fall when detectives say thieves, including Wilton, helped themselves to all of his gear. "Couldn`t go hunting this year, because of you, Danny. You got my 7mm, that was my favorite gun. I bought it clear back before I went to Vietnam. It`s a stainless steel barrel, which is hard to find. I had one of the first 7mm Magnum's that came out.

Bob also had his ATV stolen. "I was approached about a quad that was for sale and it seemed like a pretty good deal, so I bought it," said Joe Soderberg, who says it was Wilton who sold him Bob's four-wheeler for a $1,000. "It came with a title, which was the strange part about it." Then, he found out it had been stolen from Bob, so he did the right thing and contacted detectives to return it. "It`s not about the money," said Joe. "The money is one thing. It was about the principle the whole time, so I feel good about it now."




"The guy who returned it was awesome," said Bob. Now, he's hoping Washington's Most Wanted's viewers can help deputies catch Wilton again, just like they did last year in Darrington. "I want him caught real bad. Maybe I can sleep better at night instead of having nightmares.

----------------------------------

FUGITIVE CAPTURED September 8, 2016 --
Thanks to information received from one of our viewers, the North Snohomish County Property Crimes Task Force arrested Danny Wilton this morning in Stanwood. Wilton had a Department of Corrections warrant for Escape from Community Custody and convictions for Burglary and drug dealing. He is WMW Capture #803.




FUGITIVE WANTED IN SNOHOMISH COUNTY September 2, 2016  --
A disabled war veteran is reeling after burglars hit his Snohomish County home not once, but twice.

Bob Shearer, 73, recently hurt his leg and spent time with family while he recovered. But while he was gone from his property, crooks ransacked his Darrington home.

"Why, why did you do it?" said Shearer. "I worked hard I fought for my country, I'm a Vietnam vet."

Snohomish County Sheriff's Deputies said thieves trashed Shearer's home and stole just about anything they could including rare coins, hunting and fishing gear, and firearms.

Thieves also got away with a mounted deer head – the same buck Bob hunted nearly 50 years ago as a teenager.

Several days after the first burglary Shearer said he caught several thieves red handed trying to steal his street rod. He called police but the crooks got away.

Shearer's family counts the losses in tens of thousands of dollars.

Snohomish County Sheriff's detectives believe 35-year-old Danny Wilton had something to do with the burglaries.

Cops think he lives in Seattle and regularly visits his girlfriend in Stanwood. Investigators said Wilton has a history of burglary.

Anyone who has information about Wilton's whereabouts is asked to call Crime Stoppers at 1-800-222-TIPS.