CAPTURED: Bremerton Police arrest 'Armed and dangerous' fugitive wanted for multiple violent crimes

FUGITIVE UPDATE October 17, 2016 --

Bremerton Police say detectives have arrested Willie Carter.

He was wanted for felony assault, felony domestic violence and burglary.

Bremerton Police say the 29-year-old was reported to be armed with a handgun at the time of an incident.

Carter has been wanted in Lakewood since July for felony assault, robbery and illegally having a gun, after detectives say he was involved in robbing and shooting a man in a motel room.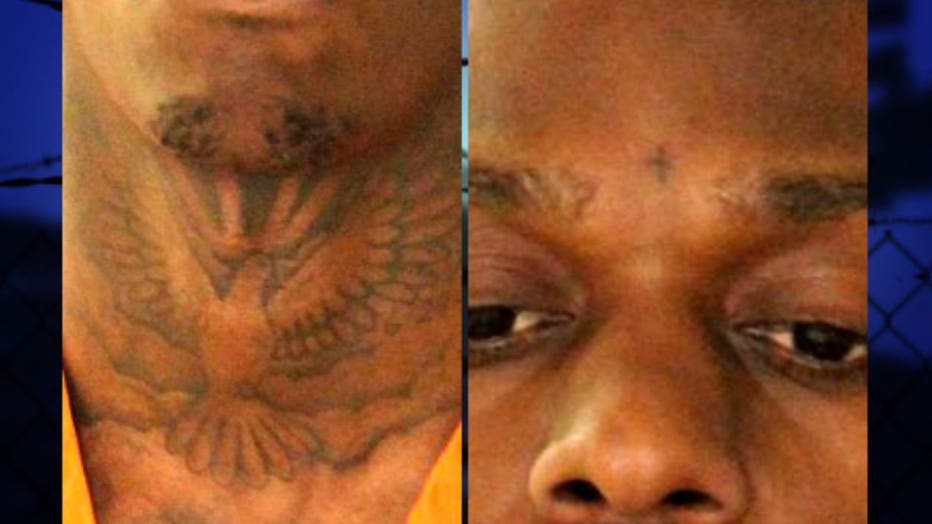 FUGITIVE WANTED IN LAKEWOOD July 28, 2016  --
Lakewood Police detectives need your help to locate assault and robbery suspect, Willie Carter.

A felony warrant has been issued for Carter's arrest for Assault in the 1st degree, Attempted Robbery in the 1st degree and Unlawful Possession of a Firearm.

Detectives say at 7:30 a.m. on July 20, 2016, Carter and two other gang members lured a male victim to a motel room where they robbed him and shot him twice. The two other suspects have been arrested, but Carter is still wanted.

He's 6'0", 160 lbs, with several tattoos including a large bird on the front of his neck, a crucifix between his eyes, full arm sleeves and "RIP VONTE" on his right hand.

He is considered armed and dangerous. Call Crime Stoppers at 1-800-222-TIPS if you know where officers can find him.