CAPTURED: Bellevue man sentenced to more than 5 years in prison for attacks on 3 women walking alone in Seattle


SENTENCING UPDATE February 16th, 2018--
James Montgomery was sentenced to more than 66 months in prison on February 16th, 2018, after being found guilty of Assault in the 4th Degree and two counts of Attempted Indecent Liberties.

CAPTURE UPDATE May 18, 2017
33-year-old James Montgomery pleaded not guilty in King County Superior Court to three counts of Indecent Liberties and is being held on $500,000 bail.

CAPTURE UPDATE May 7, 2017
King County Prosecutors have charged 33-year-old James Richard Montgomery with 3 counts of Indecent Liberties. The charge is a Class A felony.  Seattle Police say they identified the Bellevue man as a suspect in attacks on three women after following up on a lead about a Chevrolet Cruze which was spotted fleeing the scene of the April 19th incident. Detectives learned the vehicle had recently been sold at a dealership and filed a warrant to identify the owner who, detectives discovered, strongly resembled the suspect in the three cases.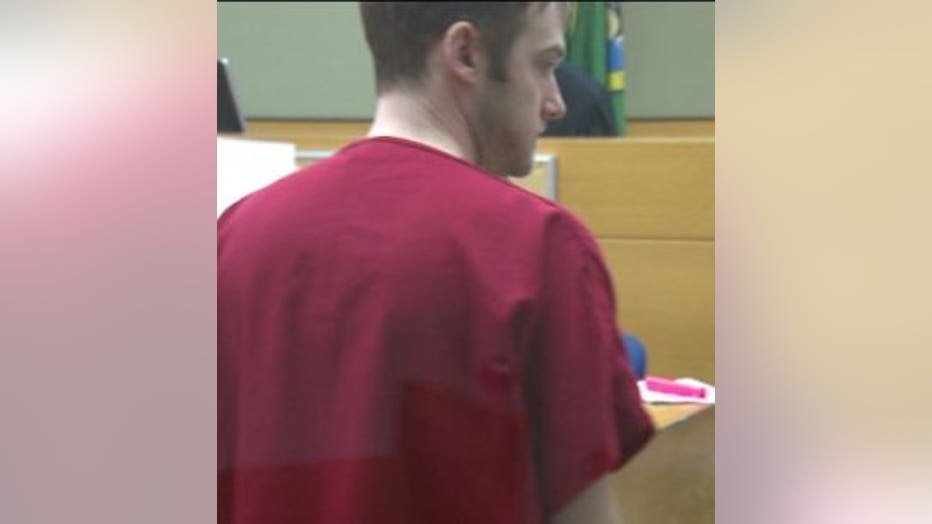 SPD detectives, with the assistance of Bellevue police, arrested the man on May 2, 2017 as he was driving his red Chevy Cruz in Bellevue. Officers had spotted him leaving his apartment at 5900 119th Ave SE. When police took him into custody, he was wearing a black bomber jacket similar to the one described by victims, witnesses, and seen in surveillance video. He was also had a pair of black sunglasses with him that were collected as evidence. The man was booked into the King County Jail for three counts of indecent liberties. He is being held on $500,000 bail.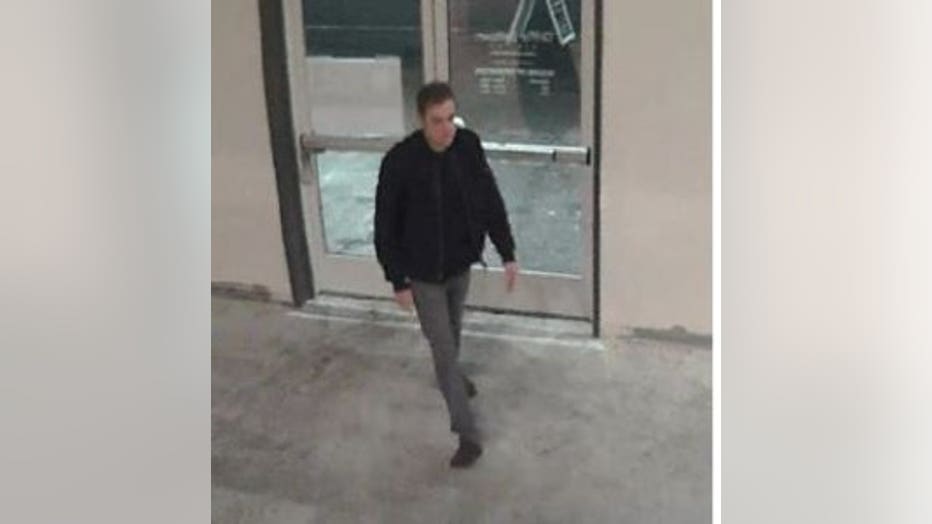 Detectives continue to investigate whether the man may be responsible for any other attacks in Seattle or the Puget Sound region, and are asking anyone with additional information to call (206) 684-5575.

-------ORIGINAL STORY---------
FUGITIVE WANTED IN SEATTLE April 26, 2017 --
Police want you to be on the lookout for a man who they say assaulted one -- perhaps more -- women outside their apartments in the past two months.

Police say he's a white man in his late 20s or 30s with strawberry blonde hair. They're describing him as a 'hipster.'  It may be the same man caught in surveillance video walking into an Elliott Avenue apartment right after his alleged victim.




You can see a woman heading inside with a shopping bag and then a strange man catches the door and follows her. Seattle Police say the suspect later grabs the woman and throws her to the ground. A neighbor on the same floor heard the struggle and intervened.

"If you feel you're being followed, you have that sense, go where there's a lot of people," said Crime Stoppers of Puget Sound's Myrle Carner.

The first attacker may be the same man seen in a sketch.  Police say six weeks after the first attack, the man was following a woman home off E. Terrace Street at 11th Avenue just two weeks ago.

"She just said I heard footsteps coming quick. Next thing she knows she's on the ground and he's reaching to pull her pants off," said Carner.

Then someone driving by noticed the struggle.

"A van pulls up with a couple ladies in it. They honk the horn enough to distract the suspect. He looks up and they yell at the victim are you alright? And she says no!  And at this point the suspect gets up and takes off," said Carner.

Both women were being followed and both were grabbed from behind.  Self-defense instructor Ben Olmsted says in that case, protect your neck.

"Once you feel the choke come around you've got to drop your center of gravity, get low and then grab the elbow and pull that elbow into your chest. Pull down on it this way into your chest and you're going to be fighting to get your chin down so that I don't start collapsing your chordates," said Olmsted.

Olmsted teaches people how to fight back at Insights Training Center.  Police say the woman attacked on April 17 off E. Terrace Street screamed, scratched and fought.

"When the fight's on, there's no more decision-making. You're fighting to end the fight. You don't want to stick around and find out what's going to happen next," said Olmsted.

The next step in these cases is that police want your help to get this man or these men off the street.

"The aggressive behavior…it isn't like he's trying be behind bushes. He's not in a park. He's in broad daylight right out in the open and he attacks this gal," said Carner.

If you know the name of the person in the surveillance video or photos, call Crime Stoppers at 1-800-222-TIPS for up to $1,000 reward.