Cantwell, SBA official hear from small businesses affected by mudslide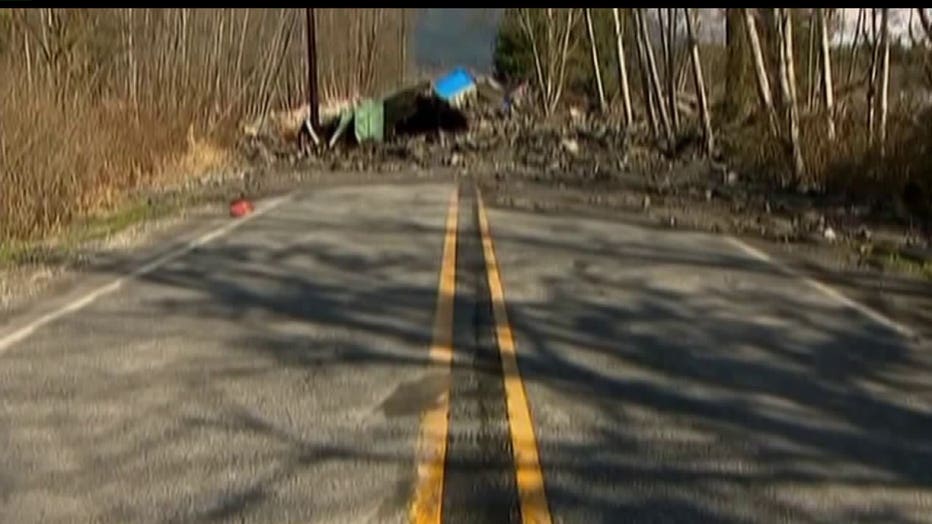 State Route 530, which connects Arlington and Darrington, remains cut by the Oso mudslide. (Photo: KCPQ-TV)


ARLINGTON -- From an organic farm and market in Oso to Darrington's largest employer -- the Hampton Lumber Mill -- businesses are hurting.

"It's hard on Hampton because everything in and out of Hampton comes in and out on trucks," said John Olson, who works for Washington Compost in Everett.

With State Route 530 closed, it added 90 miles to the trip.

"The trucks that used to make four trips now get two trips. We had to double the trucks, more fuel more cost," said Olson.

The commute has gotten so bad, some employees have even quit their jobs.



Sen. Maria Cantwell, D-Wash., and SBA Administrator Maria Contreras-Sweet met with small business owners in Arlington to hear their concerns, and said she understands it's going to be a rough road to economic recovery.

"These businesses we know will have uncertainty until we get a plan for the 530 corridor to be fixed, so we want to understand if there are creative ways to help the economy of Arlington, Oso and Darrington," said Cantwell.

The senator has heard projections that it could be early fall before SR 530 is reopened and even then, she said, it could be down to only one lane.

The U.S. Small Business Administration was on hand to explain how people can apply for disaster relief loans. The SBA has approved $400,000 in funding so far. The Federal Emergency Management Administration (FEMA) also announced a mileage program for employee gas reimbursement.

"We want to use the power of the federal government to break down silos and get this community the resources it needs to rebuild and grow," Contreras-Sweet said. "We encourage all residents in the area to apply for SBA assistance. We stand ready to offer all of the SBA's resources in any way we can."

It is outreach that's appreciated, but doesn't fix the feeling of isolation and the loss of a lifeline for these businesses.

"It's just very difficult. The quicker the road opens up, it will stop the bleeding," said Olson.

On Friday, Gov. Jay Inslee will announce a partnership between the state Department of Commerce and United Way of Snohomish County that will help the Hampton Lumber Mill in Darrington.

The SBA said another idea is to possibly start shuttles between Darrington and Arlington or Oso for employees and shoppers so they don't have to burn that gas on their own.

Meanwhile, the Puget Sound Regional Council's Executive Board unanimously gave final approval of $5 million in federal transportation funds Thursday to support the economic recovery of the Stillaguamish Valley communities impacted by the Oso landslide.

The PSRC funding will be made available to Snohomish County, which will work with local communities to make transportation investments that will best support local economic recovery.