Canada's generic Oxycontin stokes US concerns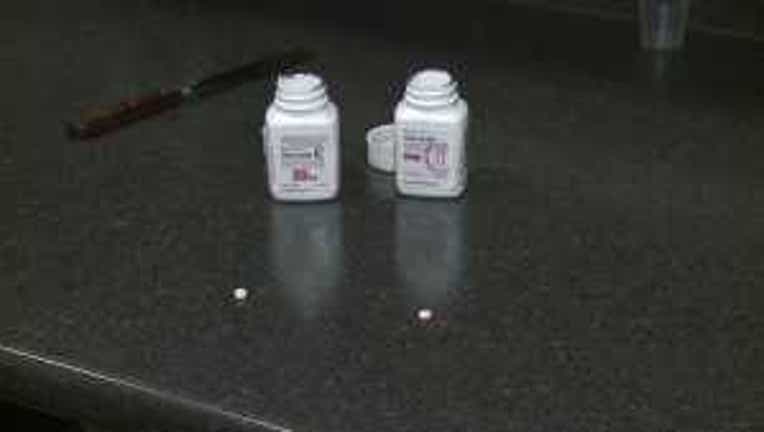 BELLINGHAM, Wash. -- As marijuana becomes legal in Washington state, many officials are worried about a different drug slipping by the Canadian border.

The federal government in Canada recently approved the sale of a generic version of Oxycontin, a highly addictive painkiller. Officials in Washington state fear the drug's approval will lead to increase drug-trafficking over the border, especially as the U.S. is in the throws of a deadly epidemic of painkiller overdoses.

According to Center for Disease Control, overdoses while on prescription opiates account for more deaths than heroin, cocaine and all other legal drugs combined.There were 15,000 painkiller overdoses in 2009, and Whatcom County Sheriff Bill Elfo said the border county has already seen deaths related to opiate abuse.

He worries a generic, less expensive opiates available in Canada could worsen drug-abuse in the states.

"We're very concerned," Elfo said. "If the drug becomes widely available through criminal enterprises, through criminal networks, we anticipate it's going to have an impact."

All forms of Oxycontin available in the U.S are crush proof, something that prevents abusers from snorting the drug.  The new generic Canadian version can be crushed, officials said, adding to concerns.

The version of the new drug is expected to be available Jan. 1.

Whatcom County is going to do all it can to combat increased drug trafficking in the months ahead, Elfo said.

"Hopefully we'll get ahead of the curb," he said.

It's not just county officials who are worried about a possible uptick in drug trafficking, either. Bellingham resident Bruce Digby said he thinks the Canadian government's decisions will have negative implications across the border.

"I think there is a problem with drugs down here already," Digby said.

Though there are many benefits to being located near an international border, Elfo said, differences in laws can sometimes pose problems.

"Sometimes the inconsistencies of our laws cause people to exploit opportunities that aren't always in the public good."