Can you see those road stripes on Snoqualmie Pass? State wants to know
OLYMPIA -- The Washington State Department of Transportation is asking drivers to take a few minutes to fill out an online survey regarding visibility of striping on Interstate 90 over Snoqualmie Pass.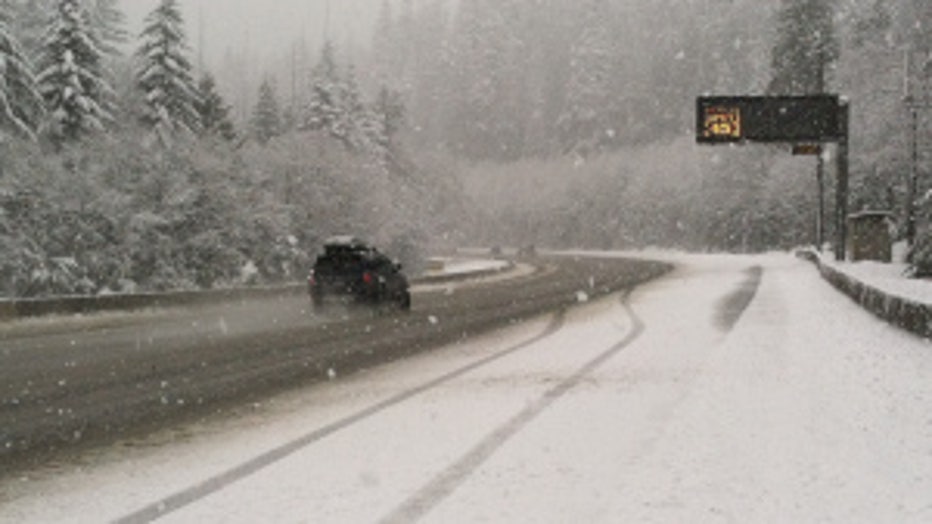 Responses from the survey will provide WSDOT feedback about conditions before construction starts this summer on a pilot project aimed at improving visibility and safety on I-90.

"Snoqualmie Pass gets more than 400 inches of snow each year and one of the numerous challenges operating and maintaining Snoqualmie Pass is maintaining the stripes during the winter with the use of deicer, studded tires and chains," said Troy Suing, WSDOT assistant regional administrator. "We know we need something on the pass that can handle the harsh weather conditions that gives drivers the ability to see the lanes."

The pilot project is the first in the state to install lane markings with solar-powered light-emitting diodes. WSDOT hopes the new style of lane markings will improve visibility of the lane lines despite the harsh weather conditions on the pass. If successful, the solar-powered LED markers could possibly be used in other locations along the corridor.

WSDOT plans to conduct another online survey this fall to determine if visibility improved after installing the LED lane markings.