Can I afford to live here? Homebuyers look farther out to break into hot housing market
EVERETT, Wash. - Have you looked at your home's estimated value lately?

You may be shocked when you do. Prices around the Pacific Northwest are continuing to climb.

Many cities and neighborhoods have seen double-digit appreciation over last year, according to the Northwest Multiple Listing Service.

It's a great thing if you already own, but for your kids or others looking to get into the housing market are asking, "can I afford to live here?"




First-time homebuyers Ally Barrera and Jared Richardson had been living in Seattle.

"Would we have loved to live in Fremont or Ballard?" Richardson said. "Yeah. But we knew we couldn't afford it from the beginning."

In Seattle, the median price for a home hit a jaw-dropping $735,000 in October  2017, according to the Northwest Multiple Listing Service. So, the couple scoured the listings for surrounding areas.

"We looked a lot in Edmonds," Richardson said.

"Yeah, that was probably our first choice," Barrera said. "Based on how much money we were pre-approved for and what we knew we could afford."

After finding places they liked, they made offers in Edmonds.

"How competitive it is, it's insane," Richardson said.

According to Seattle-based real estate company Zillow, this region is the ninth worst in the country for first-time buyers, when looking at several factors including median home value, inventory, and forecast appreciation.

Barrera and Richardson turned to Michael Dormer., senior mortgage advisor at Northpointe Bank

"It's not uncommon this year for me to get reports that homes would get 10, 15, 20 offers," Dormer said. "The record I heard was 52."

He says first-time buyers often get sticker shock.

"The comment I hear very often is, 'how can that be? How can it be that expensive? Explain that to me logically?'" Dormer said. "The only answer is people are willing to pay the price."

The advice he gives to  first-time buyers is drive until you qualify.

"They have visions of living Capital Hill, Fremont to kind of have that lifestyle," Dormer said. "I tell them, the homes you can afford are substantially north or south of that."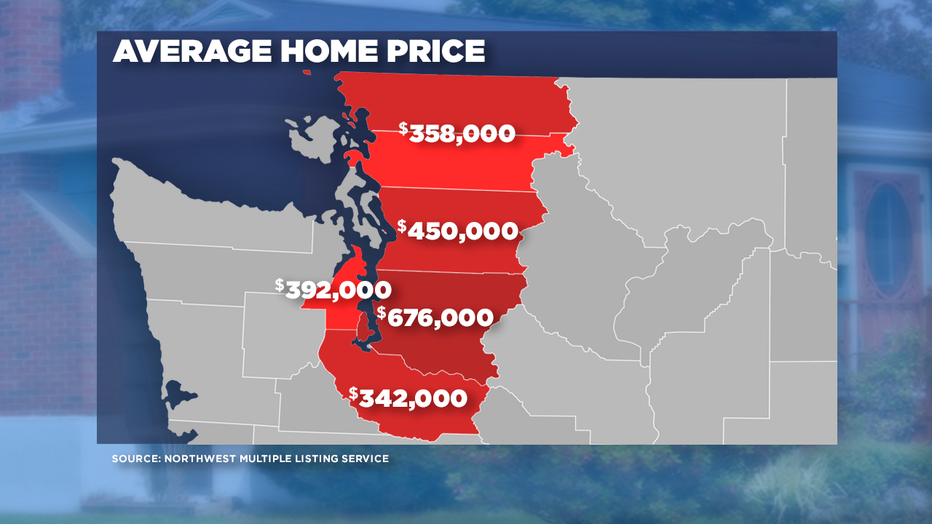 According to NWMLS the average price in:


Realtor Kate Johnston of Key Realty says as the region grows, expectations of where people are willing to buy are rapidly changing.

"That's why I always start my search with a map, to demonstrate," Johnston said. "Where do you want to be, and how long do you want to be in your car? "

Richardson and Barrera took their house hunt up Interstate 5.

"We kept going north until we found an area that we liked," Barrera said.

"We came up here and we looked at this home and another home close by and we said, maybe we should consider this," Richardson said.

Here's the day they moved into their new home in South Everett.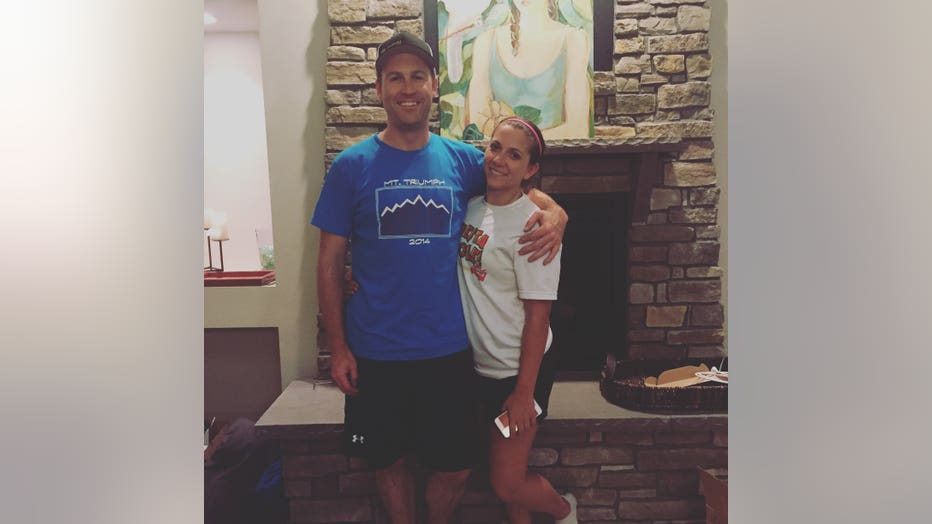 They found a way to experience the American dream - even if it required a bit more driving.

"For me, it does mean a lot," Richardson said. "That we've got a patch of something and a little house to call our own."