Calls for change at Discovery Park after dog killed by speeding cyclist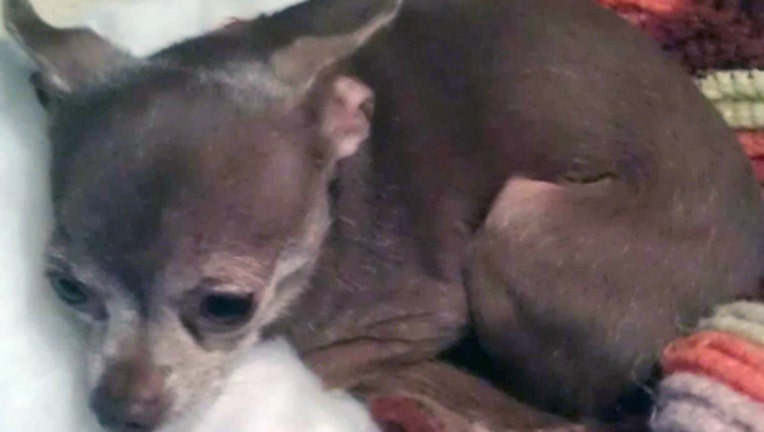 SEATTLE -- A woman says her friend's dog was hit and killed by a speeding bicyclist in Discovery Park. She knows it was just an accident. But now she's pushing for changes, so no other animal or person gets hurt.

Hanne Clem says she and a friend were walking Button the dog in Discovery Park last month, when they reached a crosswalk.

"We were in the middle of the crossing. I was first, my friend right behind me, and the little dog she had on a leash. And three bicyclists came on racer bikes, racing down the hill toward us."

One of the cyclists hit Button, fatally injuring the dog. He turned around after reaching the bottom of the hill, and came back up to see what happened.

"He says, 'We were going so fast, I couldn't stop.' And I remember telling him, you can't be racing in here. It's not a racetrack."

Clem was distraught at the time, but even more bothered afterward.

"He could have hit one of us. If he couldn't stop for the dog, he could have easily hit us or a small child. If there had been a small child, it would have been even worse."



The speed limit along Discovery Park Boulevard is 20 mph. But park regulars say both cars and bikes go faster than that, especially on the hill above the crosswalk.

"You do pick up speed there. And when you're on a bike, you don't want to brake," said John Hanske. "You want to brake, but you also want to go fast."

Clem reached out to the Cascade Bike Club, to see if something can be done to make the road safer. They said they're working with the Seattle Department of Transportation.

"Speed bumps and increased visibility through better signage and striping can prevent incidents like this from happening again," said Anne-Marije Rook.

But it could take time for any changes like that. One cyclist says in the meantime, everyone needs to pay better attention.

"Cyclists need to understand that they're operating in an environment where many other individuals are also, and they have to be respectful," said Anne Theisen. "And they have to follow the rules of the road. There's no exception to that."

Clem agrees.

"They complain a lot about cars not paying attention to them, but they in turn need to pay attention to pedestrians."

A representative from Seattle Parks and Recreation said they can't put speed bumps on Discovery Park Boulevard, because of the trucks that go to the water treatment facility. But they are going to implement a crosswalk flagging system, similar to those used near schools. They're also going to put up fliers at the information kiosks, reminding drivers and cyclists to obey the speed limit.