California group hopes to keep Kings in Sacramento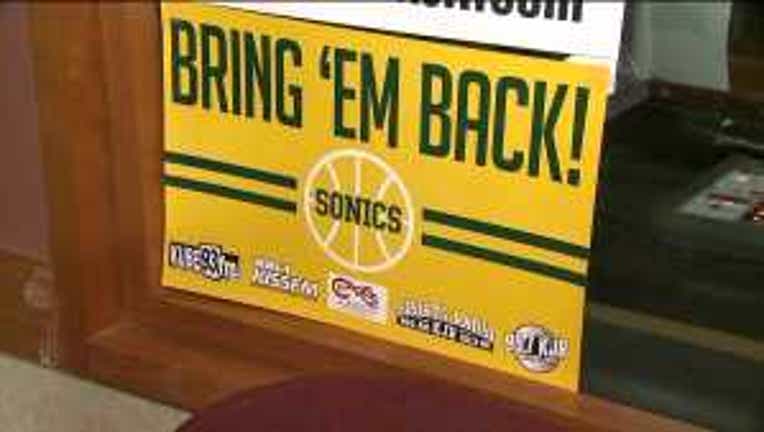 SACRAMENTO -- Reports of a group of Northern California investors attempting to buy the Sacramento Kings have added more drama to the deal to bring the team to Seattle.

Sacramento Fox affiliate KTXL reported on Friday that three wealthy investors were rumored to be working on a proposal to buy the Kings from current owners, Maloof Sports & Entertainment.

Sources told Q13 Fox on Friday that an offer from Chris Hansen's investment group to buy the Kings and move the team to Seattle in time for the 2013-2014 season, was a "done deal" and an official announcement was to be made sometime next week.

A delight to Sonics fans, news of the deal was greeted with a different reaction in Sacramento, where the Kings are the city's only professional sports franchise.

Sacramento mayor and former NBA star Kevin Johnson has been vocal about keeping the team in his city. When asked about this new proposal to keep the Kings in Sacramento, Mayor Johnson told a KTXL news crew, "We're working on it."

At a Friday night gala for a local charity, Johnson took the stage with NBA superstar LeBron James where he jokingly prodded James about the Kings and possibly buying the team.

"So are you interested in owning a basketball team?" Johnson asked James, in front of a cheering crowd. "Because we have a team for sale in Sacramento, so I just want to know, should I have my people talk to your people?"

KTXL said James laughed and joked that he would pull out his checkbook after chatting with NBA Commissioner David Stern.

As for the rumored group of buyers determined to keep the team in Sacramento, KTXL reported they were likely being led by grocery magnate Ron Burke, 24 Hour Fitness CEO Mark Mastrov and Sleep Train owner Dale Carlsen, whose company has the naming rights to the King's current stadium.

Additionally, The Sacramento Bee reported on Saturday that the group was looking to sweeten the deal with plans to build a new arena in Sacramento on a site currently occupied by a shopping center.

The paper said Commissioner Stern spoke to the Sacramento press earlier in the week and said he would give preference to any offer that would keep the Kings in Sacramento.