Butterfly boom! Why Washington state is seeing more swallowtails this summer


There is a yellow butterfly boom in Washington state!

Washington State University Entomologist Richard Zack says there are more tiger swallowtails in our area than usual this summer.

"Tiger swallowtails are perhaps our most recognized and beautiful butterflies and they are very evident this summer," said Zack.

An abundance of these colorful butterflies has been reported in parts of the Inland Northwest and on the western side of the Cascade Range in the Seattle area, said WSU butterfly expert David James.

The swallowtails are recognized by their black markings and bright yellow wings.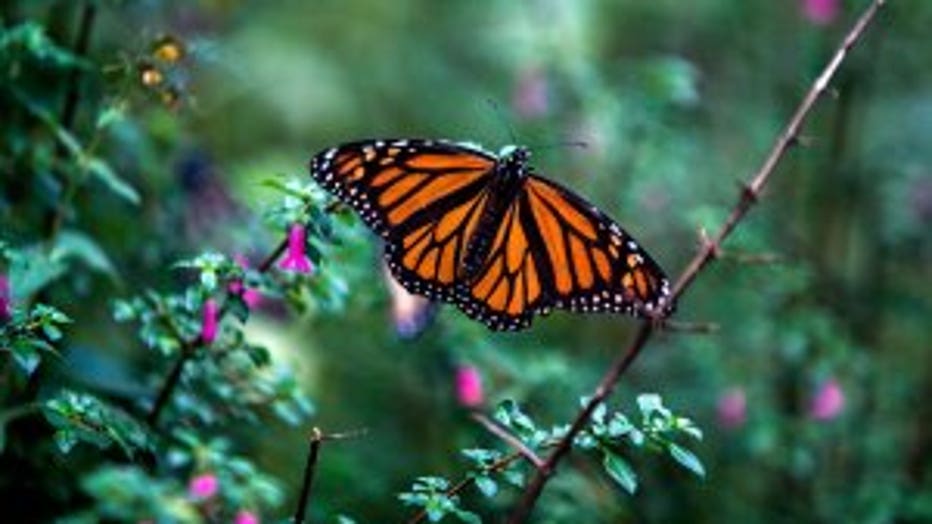 A Monarch butterfly (Danaus plexippus) is pictured at the oyamel firs (Abies religiosa) forest, in Ocampo municipality, Michoacan State in Mexico on December 19, 2016.Millions of monarch butterflies arrive each year to breed at the oyamel firs forest


"People think that these yellow butterflies are monarchs, but they are not!" said Q13 News Meteorologist M.J. McDermott. "They are swallowtails which are native to the northwest. Monarchs look a lot more more orange while the swallowtails are -- yellow!"

Researchers say warm sunny summers and fewer predators has likely helped boost their population.

"It is a very active butterfly that never seems to rest except when feeding on backyard flowers," said James.

As a defense mechanism, the tiger swallowtail tricks birds into attacking a tail-like projection on the hind end of the body.


This tiger swallowtail's tail was probably snipped off by a hungry bird. (Photo by Shelly Hanks, WSU Photo Services)