Busted for a crime? Auditor wants your public service employer to know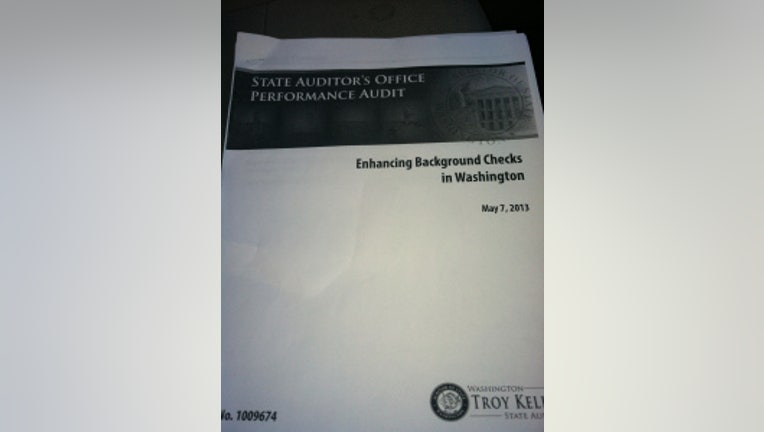 Seattle - The State Auditor's Office released a report on Tuesday recommending the state enforce a "rap back" service.

State Auditor Troy Kelley says the program would close loopholes in the state's background check system since employers would automatically be notified if an employee is arrested for a new crime.

Right now various state departments, child care centers, school districts and police departments are required to do an initial background check at the hiring stage. follow up background checks are required years later.  Kelley says Washington is falling behind because there is no automatic notification if a person commits a criminal offense after passing a background check. Twenty nine other states already have a rap back service in place.

The recommendation stems from last year's aduit that found more than 20 sex offenders were either living at state regulated homes close to children or living in homes without notifying the state. The audit also discovered a sex offender who was working at Garfield High School as a janitor for nearly a decade without anyone knowing about it.

The man was hired in 2000 but was convicted of voyeurism two years later.

The state also compared background data and criminal history records of 800,000 applicants who were required to get background checks between 2005 to 2012. They found if hired about 500 people would have triggered a rap back notification resulting in a new investigation.

The report states that groups opposed to the program have concerns over privacy. The program requires fingerprints be stored to match future offenses. State law would have to be changed to allow fingerprint checks to be stored. More on the story at Q13 Fox News at 10.