Buses, large trucks can no longer cross aging Tacoma bridge


TACOMA -- Truck drivers like Jerry Juneau will soon have to find a different way across the Puyallup River in Tacoma after a recent inspection of an aging bridge.

Tacoma Public Works Director Kurtis Kingsolver says the 90-year-old Puyallup River Bridge has what's called a cracked gusset plate, a large, flat piece of metal under the deck that supports the weight of traffic. That is the same type of deficiency that caused the 2007 Minneapolis bridge collapse. The concern now is that the bridge may not be strong enough to hold large loads.

"There are about 400 vehicles a day that won't be allowed -- like school buses, semi-trailers and Pierce Transit buses," said Kingsolver.

Since 2009, the city has restricted bridge traffic to vehicles weighing no more than 18 tons. Starting early next week, that will be lowered to 10 tons.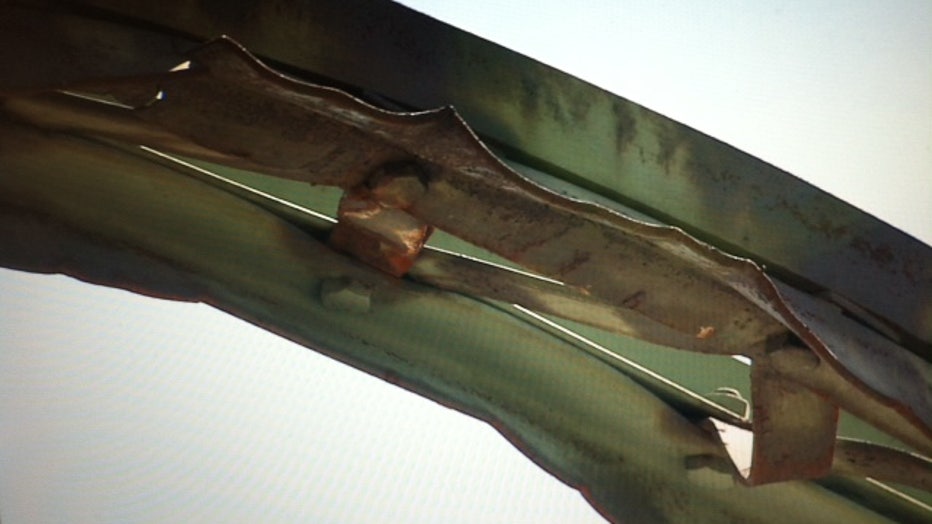 The 500 and 501 Pierce Transit routes from Tacoma north to Federal Way will now have to detour around the bridge, adding at least 10 minutes to their trip.

"That's really the only way to get across there. A lot of people depend on that," said bus passenger Wayne Patterson.

The city of Tacoma says it would cost $150 million to replace the entire bridge. Currently, they have only $38 million and plan to repair two of the six sections next year. Even after that, the city says the weight restrictions will remain in place until the entire bridge is fixed.

"It is an inconvenience to the public. We understand that, but safety is most important to us," said Kingsolver.

Tacoma Public Schools says only about six buses will be affected and doesn't expect any delay in getting students to and from school on time.

Watch our story on Q13 FOX News at 5:00 and 10:00.