Bus riders weigh in on possible Metro bus cuts, tax hike


SEATTLE -- Voters in King County may be casting ballots in April on whether to pay more taxes to help fund Metro Transit services.

Metro says if they can't get more funding, they'll have to cut 74 bus routes and reduce schedules on another 107. Riders aren't happy about that possibility.

"I'm a little worried, because I rely on one specific route to take me to my student teaching," said Laura Beaty. "If that route is cut, I don't know how I would get to school."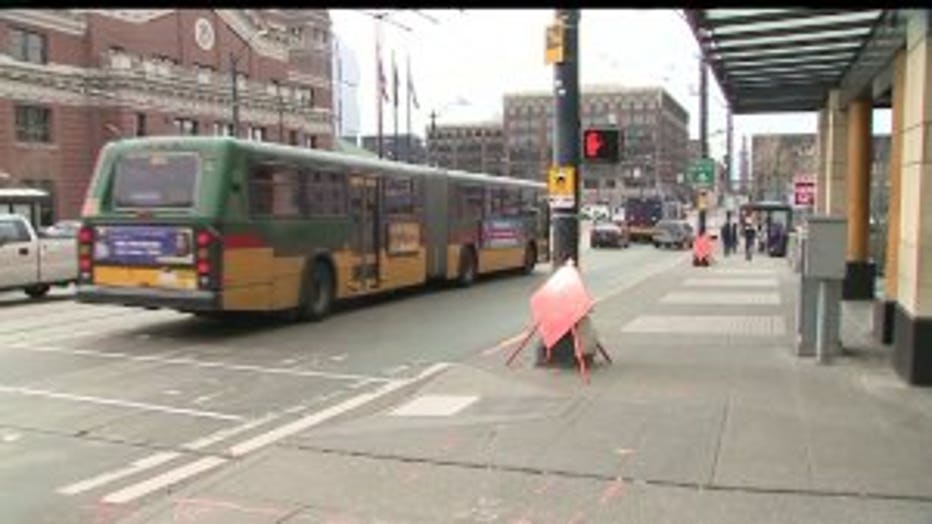 "I take the bus from Maple Leaf (neighborhood) down to the university every day. And a lot of times, it's so crowded I can't even get on the bus," says Melanie Mayock. "To think of having less bus service ... I won't know how long I'm going to have to wait to get to work each day."

King County officials say they know how important the transit service is. They've cut staff and streamlined services over the past few years in an attempt to save routes.

But now they say the only thing that can help them is money. It doesn't look like it's going to come from the Legislature.

"We are out of time," King County Executive Dow Constantine said Tuesday. "We are out of time for a statewide bill that includes a local transportation solution."

So Constantine and other local lawmakers want to take the issue to the voters. They announced a funding measure that they want to put on the April 22 ballot.

"The measure would provide an increase in the sales tax by one-tenth of a penny, and levy a flat $60 vehicle fee, which is $40 more than we're paying now with the temporary $20 fee that will expire in June," he said.

Riders would also see fares increase by 25 cents, starting in 2015. Together, those measures would add up to $130 million a year. County officials say that's enough to save bus routes and help maintain roads and bridges in King County.

"I believe that when the voters understand this, they will say yes," King County Council member Jane Hague said.

Bus riders Q13 FOX News spoke to were split on the issue.

"I think it's not the most ideal tax source," said Mayock. "But we have to do something, we can't let these cuts go through."

"I would absolutely bump that sales tax up," Beaty said. "I think it's worth paying the tax to support and fund something so many people rely on. I know I'm not the only person that relies on the Metro system here."

There are about 400,000 people who ride Metro each day. If the measure passes, the average household in King County would have to pay about $11 a month.