Bus crash injures 11, brings Highway 520 to a halt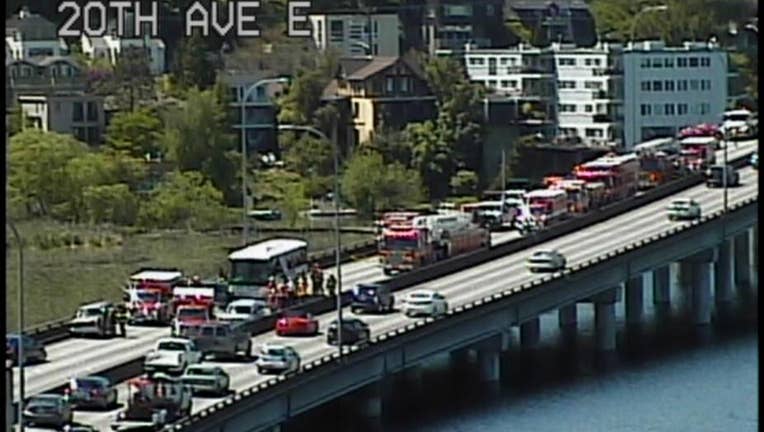 SEATTLE – Highway 520 has reopened after a huge crash snarled traffic in the eastbound lanes in Seattle and 11 people were injured Tuesday afternoon.

The crash involving several cars and a bus happened just after 1:00 p.m.

All lanes of SR 520 were blocked headed east before the Montlake exit for nearly 2 hours.

Susan Gregg at Harborview Medical Center said 9 patients were transported to the hospital, 8 women and one man.  All patients were between the ages of 40-60 years old and all were awake and alert with non life threatening injuries.  The remaining patients were treated at the scene.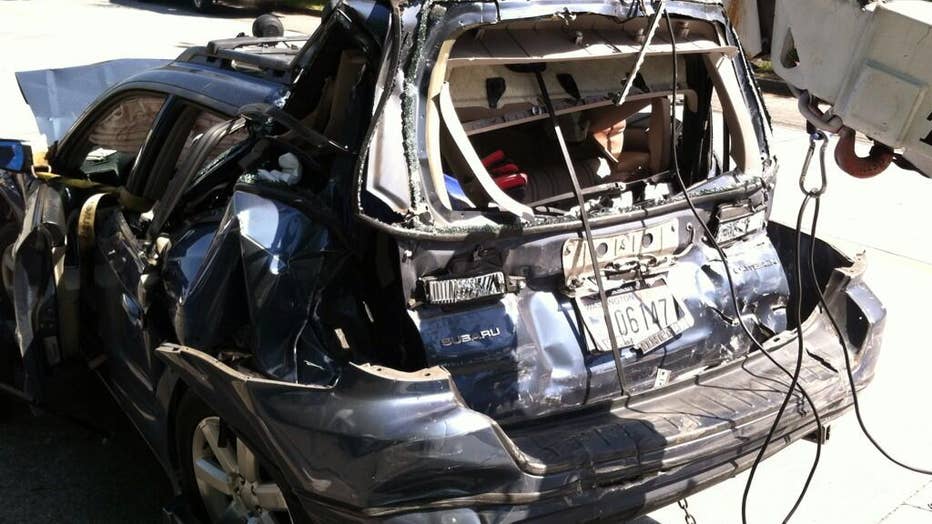 The highway was blocked much of the early afternoon causing major traffic gridlock on I-5 and connecting streets.

WSDOT was advising drivers to take the I-90 floating bridge to cross Lake Washington.

Drivers stuck between the accident and I-5 were directed to turn around and carefully drive the wrong way on 520 back to the interstate.

A Sound Transit bus was also seen backing slowly down the ramp from 520 onto I-5.