Bus carrying high school basketball team crashes exiting I-5; ten injured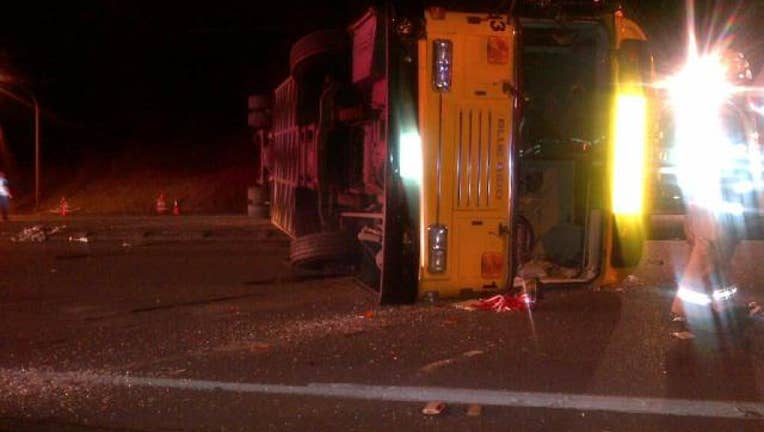 article


MOUNTLAKE TERRACE, Wash. -- Ten people were injured on Saturday night after a bus carrying members of the King's High School boys basketball team flipped onto its side while exiting Interstate 5 in Mountlake Terrace.

Trooper Mark Francis says the 53-year-old female bus driver and nine basketball players were taken to local hospitals with lacerations and other minor injuries.

The bus left Mount Vernon and was heading southbound on Interstate 5 after 10 p.m. Saturday. The driver was exiting near Mountlake Terrace when she says her brakes didn't work. The bus drifted into the shoulder and eventually rolled onto its left side.

Francis says the bus was carrying 16 people, including 12 teen basketball players and three coaches from King's Schools in Shoreline. They were able to get out of the bus on their own.

He says the patrol does not believe alcohol played a role in the crash, but is investigating other contributing factors.