Burn victim still in intensive care; fund set up to help with expenses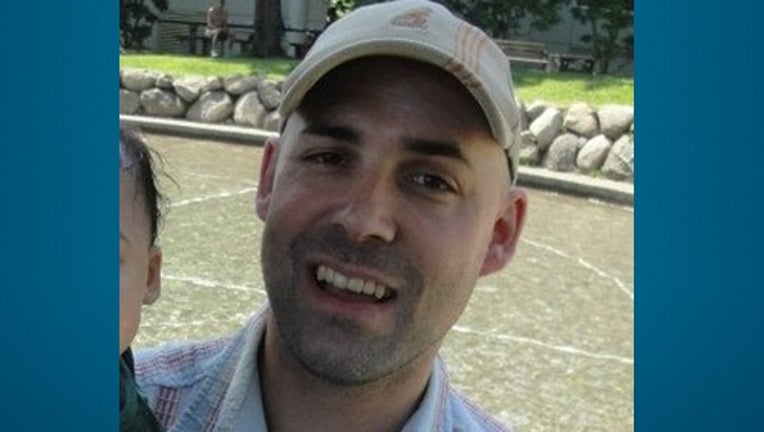 SEATTLE -- The man who suffered severe burns when KOMO-TV's helicopter crashed on top of his car was still in intensive care at Harborview Medical Center on Wednesday afternoon, but doctors say his condition is improving.

And our community continues to mourn the death of the two men who were killed on the helicopter.

There's a steadily growing memorial on the lawn at the Space Needle where strangers are leaving flowers.

And at least one man has now made it his mission to honor all of the victims from Tuesday's crash, and he is no stranger to Seattle.

Alvin Graham Jr. stands at attention on Broad Street. He holds the U.S. flag where Tuesday's fiery crash took the lives of a pilot Gary Phitzner and photographer Bill Strothman.

"They went way beyond the call of means to bring us stories and take us places we would only dream to go to," said Graham.

The scorched earth is all that's left from Tuesday's disaster. That's where the helicopter careened to the ground and landed on top of at least two vehicles.

"This is not about me, this is about you," said Graham. "Please remember the brother that's in the hospital battling through adversity."

That brother is 38-year-old Richard Newman, who suffered second- and third-degree burns when the chopper crashed on top of his car.

He was listed in serious condition at Harborview on Wednesday, but doctors say he was conscious and can breathe on his own.

Newman's neighbor is hoping for a quick recovery.

"I wish him the best, I hope he does well," said Newman's neighbor Chad Cabigting. "We're pulling for you."

Chances are that you've seen Graham riding his bicycle all over town in his unforgettable USA bicycle and stars-and-stripes racing uniform.

But now he's traded in the LYCRA and bike for a shirt and tie so Graham can hold vigil for the victims of Tuesday's crash.

"It's my duty, it's my community, it's my family," said Graham.

Harborview staff said those interested in contacting Newman could send cards and gifts to Harborview Medical Center at 325 Ninth Avenue, Seattle, Wa 98104. Email notes could also be sent here.

In addition, Tomackie Kim, a family friend of Newman's, set up a fund website to help Newman pay for his medical expenses.

"Richard will likely have surgery soon for his injuries," he wrote. "Richard will be facing a long recovery.  He will have significant medical expenses as a result of the accident."

If you'd like to donate to help with the medical expenses, the site can be found here.