Burien residents want more arrests in recent shootings


BURIEN, Wash. – This week marks six months since two teenage girls were shot to death outside of an apartment complex in Burien.

A recent string in shootings there has many people wondering when police will solve the violent crimes.

Last week, Gabriela Reyes Dominiguez, 51, died at her workplace after a stray bullet crashed through a window and slammed into her chest. Two teenage boys who police say have gang ties and who were allegedly targeting a man and his son walking on the sidewalk have been arrested for the shooting.

On Wednesday, a 27-year-old man was shot and injured in the 12400 block of Ambaum Boulevard in Burien. No one has been arrested yet for that shooting.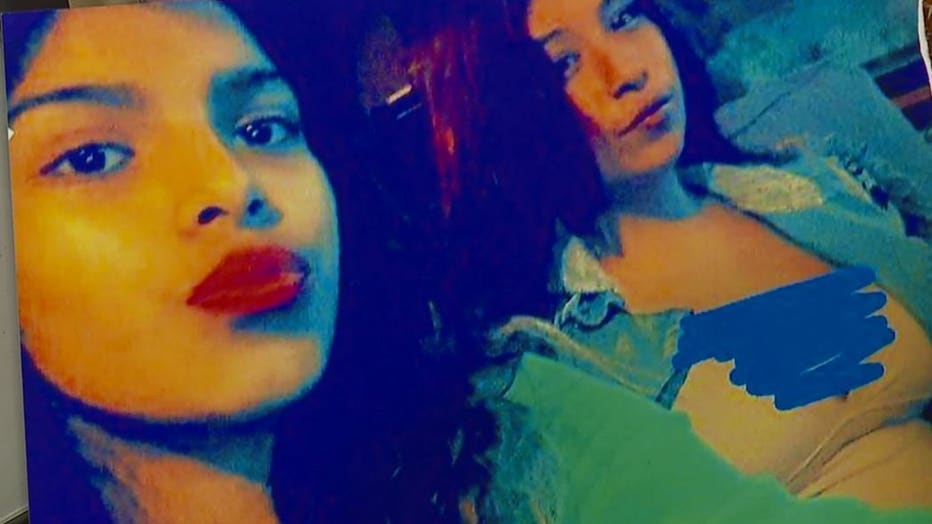 Ambaum Boulevard continues to be a problem area in Burien where you should see more police cars doing emphasis patrols -- not just because of Wednesday's shooting but also one six months ago that still has the community seeking answers.

Thirteen-year-old Elizabeth Juarez and 19-year-old Eveona Cortez were shot and killed at the hands of gang-related gun violence outside of the Alturas Apartments in Burien in March.  Elizabeth's sister was left devastated.

"They told us that it was going to be hard and that she might not make it and my heart broke," said Maria Juarez.

And things haven't quieted down since.  A shooting at about 4 a.m. Wednesday  just blocks from where the girls were killed sparked fear in Burien resident Promise Curtis.

"It's scary. I have nieces and nephews that come here to come to school right down the street. So a bullet doesn't have anyone's name on it," said Curtis.

But it's the job of law enforcement to find the names of the people responsible for all the violence.  The teenage girls still at the forefront of people's minds.

"There's been some significant developments in that case and they've identified some main players in this and they're hoping to develop some probable cause to arrest some people who are involved," said King County Sheriff Sgt. Ryan Abbott.

But the major crimes task force is keeping many of those details close to the vest so as to not tip their hand.

"We don't want to get certain things out to the public because it goes to the suspects and then they know what we're looking at or not looking at and they can use that to their advantage," said Abbott.

But those arrests couldn't come soon enough for some people in Burien who believe the youth gangs are responsible for violent and petty crimes in the city.  After living in Vegas for five years, Will Lewis is back home in Burien.

"Somebody just broke in my car, windows are busted out," Lewis said.

It wasn't the best homecoming.

"Since I've came back, it's totally changed. It looks like youth gang violence has increased, the drug epidemic has gotten a lot worse," said Lewis. "I don't know what's going on anymore but this is my hometown and I love it so I hope it gets better."

The city of Burien contracts with King County to provide law enforcement services, so Burien Police officers are employees of the sheriff's office.

On Wednesday night, officials with the Burien Police Department and King County Sheriff's Office were to have a private meeting to discuss more emphasis patrols in trouble spots.  That new task force will begin work while departments work to put together a King County gang unit.