Burien family's Christmas put in jeopardy after thief steals their car


BURIEN, Wash. --  Angie  Justiniano feels like she's had a bad run of luck lately.  Her 1995 4-door Acura Integra was stolen from outside her apartment complex in Burien on December 2.

"It's only a '95 but it started everytime. It ran good and it helped me go from point A to point B," she said.

Angie works nights as a food server and takes care of her two precious daughters during the day. Diana is 2-years-old and Savannah is 6-months-old.

"I have to bus it with both of them whenever I have to bring them somewhere so that's really hard," she said.

With no car, it's tougher to get to work, which means fewer hours and less pay.  It's taken everything she has just to make her rent this month so Christmas was in jeapordy.  The stockings were hung on the wall and she put up her Christmas tree up but hasn't had the money for presents for her kids.

When I heard what happened, I reached out to Pierce County Toys for Tots and Crime Stoppers of TacomaPierce County to see if they could help.  George Hight with the Pierce County Marine Corps League and Det. Ed Troyer  quickly gathered up some toys for the girls which I delivered Tuesday.  Diana's eyes lit up when she saw the Holiday Sparkle Barbie.

The best gift this holiday season would be to find Angie's car.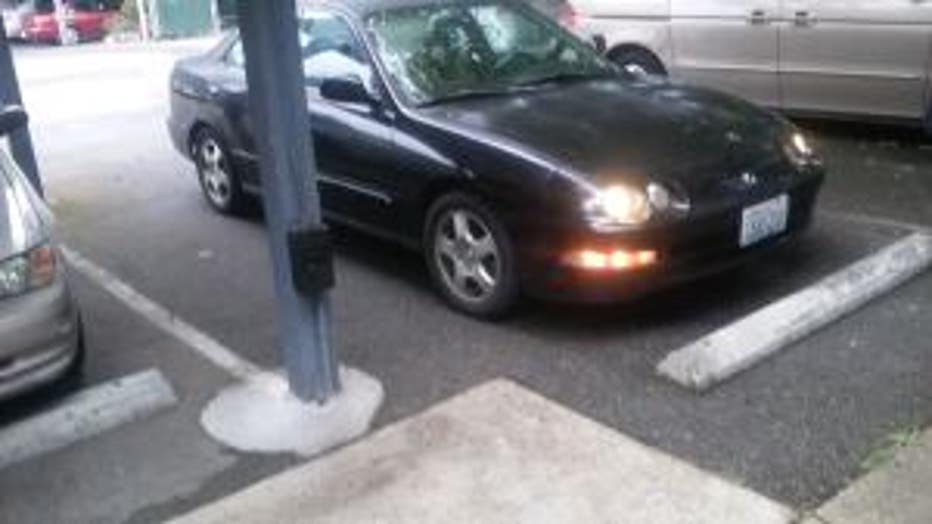 She says the thief would have known she needed it for her kids because there were car seats in the back and a 'Baby on Board' sign.

The 95 Acura Integra has WA plate 159ZXA.  King County sheriff's deputies are looking for it and Crime Stoppers of Puget Sound is offering a cash reward of up to $1,000 for information that helps find it.

"If I get it back, I'd be happy," said Angie.

If you spot her car or know who took it, call 1-800-222-TIPS .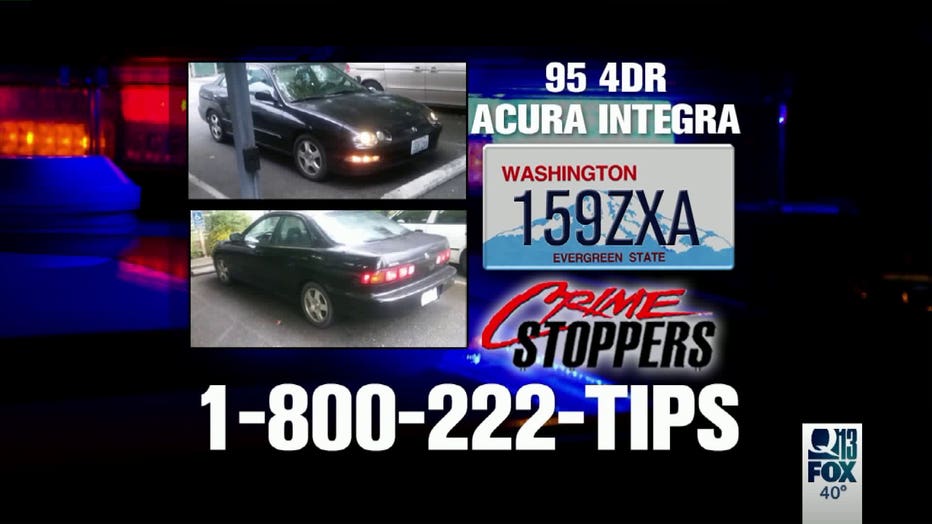 A Gofundme page has been set up to help Angie and her kids. Use this link if you would like to donate: https://www.gofundme.com/fme62jgc