Burglary suspects spooked by woman hiding under blankets


SEATTLE -- A couple of Magnolia home burglary suspects were spooked by a woman hiding out under her  blankets in bed Thursday morning in Magnolia.

According to the Seattle Police Department, two men entered the woman's home shortly after 9 a.m. in the 3300 block of 38th Avenue West.

The 21-year-old woman, who asked that she be identified only as Tuanh, told police she was asleep in her bedroom when she heard the doorbell ring three times. The woman rose to get up, but heard her bedroom door open and she quickly hid under her covers.

"I heard the back door crack," said Tuanh, who was all alone when the two men barged through the back door, passed the bedroom and walked into the bedroom where Tuanh was hiding.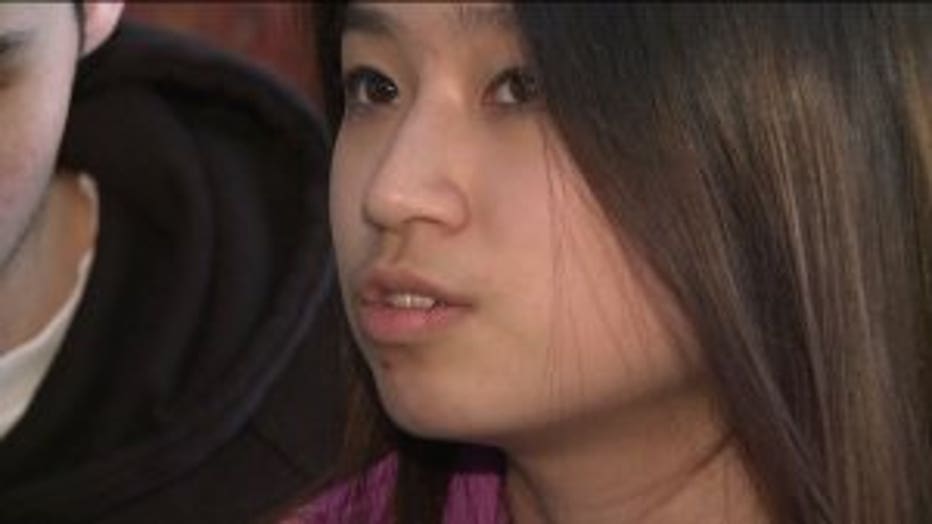 With no space in the closet, Tuanh was frozen with fear underneath her covers in bed.

"She was under the covers," said Tuanh's boyfriend, Cathan. "He (one of the burglars) kind of pulled it like this and saw her."

Tuanh said when the burglar saw her, he yelled to his partner, "There is someone here!" And the two ran out of the house.

Police officers arrived on the scene but could not locate the suspects. They are described as two black males in their 20s.

Anyone with information on the burglary or the suspects should call 911.