Burglar cuts through roof, steals thousands in rare coins


TACOMA -- Police are looking for a crafty thief who cut through the ceiling and lowered himself down into a rare coin shop to steal thousands of dollars in goods Tuesday in Tacoma.

The owner of American Rare Coins & Collectibles at 2501 East D Street, Raymond Brandt, said he received a call from his alarm company around 4 a.m. Tuesday morning saying somebody had broken into the building. They had notified the police to respond, and police were on site when Brandt arrived to the scene.

According to Brandt, the burglar cut a whole in the roof of his building and scaled down a rope into the store. The burglar bumbled around for a minute before locating a case of gold and silver. Then, the suspect quickly stuffed the coins in his bag and scaled back up the rope. Brandt said surveillance video of the footage shows the event took almost no time at all.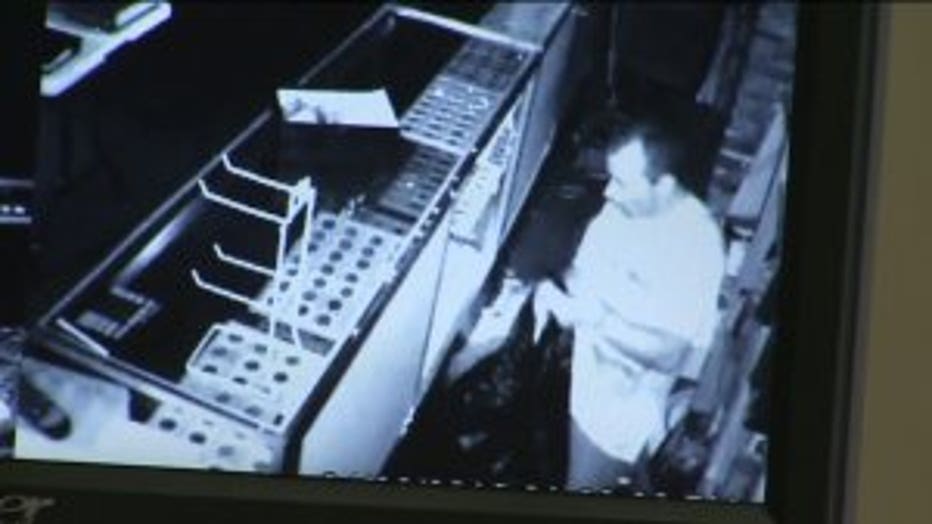 "He was in here maybe two minutes," Brandt said.

Brandt said somewhere between $30,000 - $40,000 worth of gold and silver coins were taken from the store. The longtime owner said the theft could have been a lot worse, but police recovered at least $40,000 worth of coins on the roof, along with a Sawsall and other tools used to cut into the building.

"Luckily a lot was found on the roof," he said.

The loss would not be covered by insurance, Brandt said. He doesn't believe the man was a regular customer of the store.

"You can see in the footage he's never been to the store," Brandt said.

The suspect, a white male with thinning hair and a slight build in his 30s or 40s wasn't caught by police. Tacoma police said there have been two separate and distinct burglaries in a two block area near East D. Street. It was unsure if the burglaries were related, but police were investigating possible connections. The owner said he will reopen the store once the hole in his roof is patched up.

"I've been doing this all my life," Brandt said. "It's my livelyhood."

Anyone with information on the burglary should contact 911.