Bumbling bar burglar: Watch crook's circus-like failure at breaking into business; help ID him for Pierce County detectives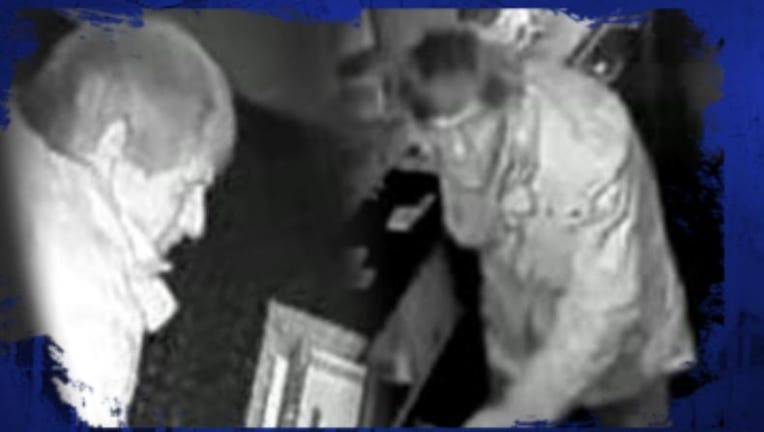 PARKLAND, Wash. -- The Pierce County Sheriff's Department wants to identify a man caught on video attempting to burglarize a bar & grill but failing many many times.

The incident happened about 6 a.m. on Thursday, June 22 at the Hard Luck Bar & Grill, located at 10713 Park Avenue South in Tacoma.

Surveillance video shows the man throwing a rock at a back door window in an attempt to break it.

But that didn't work.

He then punched it, body slammed it and kicked the window a few more times until it finally broke.

Once inside, police say the man tried to steal pull tabs from behind the bar but failed. He then tried to pry open the cash register, but that didn't work either.

Police say he then went to the storage room, where he couldn't open the door, before climbing out a roof vent and running away.

Pierce County officials say the man failed at burglarizing this business but he may have hit other businesses in the past, so they want to arrest him.

If you know who this bumbling bar burglar is, call Crime Stoppers at 1-800-222-TIPS, or use the P3 Tips App to submit your information to Crime Stoppers.