Bucket list pup, Edward Carter, passes away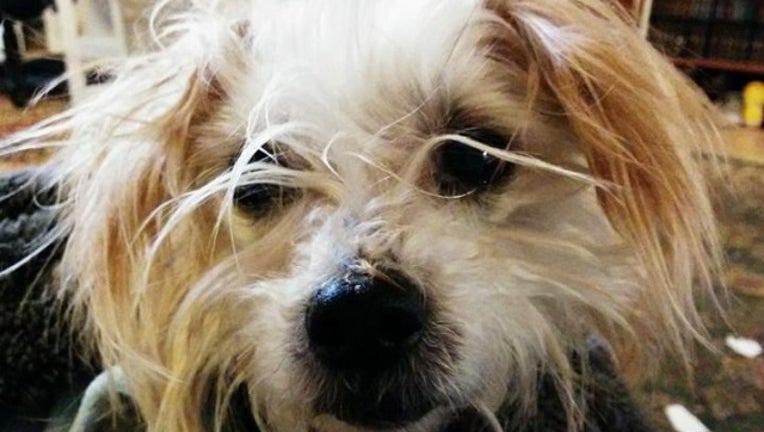 article
SEATTLE – Edward Carter, the 4-year-old Chinese Crested/Maltese mix who achieved fame last year as he worked through his doggie bucket list, has lost his battle with cancer.
Edward's family posted the news on his Facebook page Friday morning.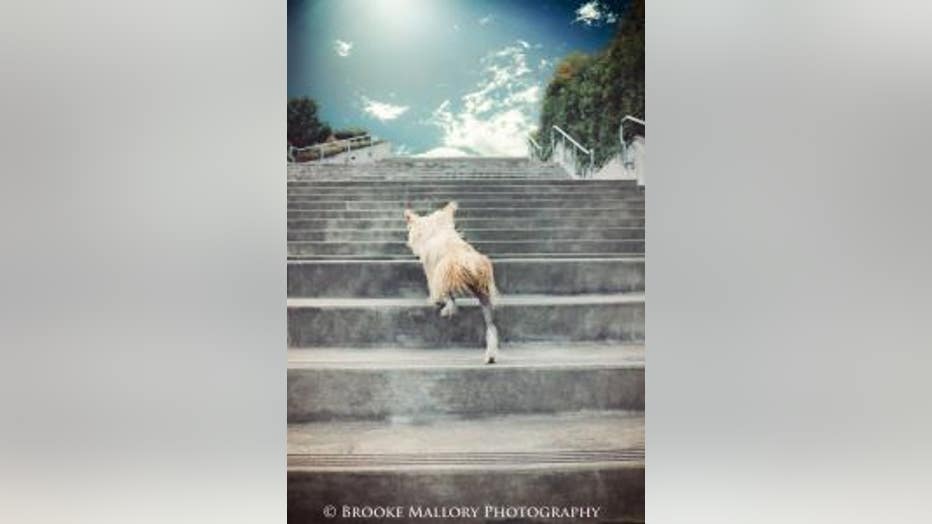 Photo courtesy of Brooke Mallory


"Dear Friends. I come to you with a broken heart. Edward climbed his stairway into heaven last night, around midnight. He passed peacefully in my arms, wrapped up in his favorite blankie, with Auntie Jen to his left and Auntie Jme to his right. He had his favorite ladies right there with him," wrote Brooke Mallory.

Last September Edward was dropped off at a local animal shelter and that's when the shelter staffers quickly realized he was facing stage 5 lymphoma.  Despite chemotherapy treatments it was clear Edward's time left would be shorter than other dog's his age.

So the folks at Motley Zoo Animal Rescue in Redmond stepped in to ensure Edward's last days were good ones and that is how his bucket list was born.

Before he died Edward was able to ride the ferry, eat at dog friendly Norm's Eatery and Alehouse, drink a dogie latte from Lucky Jack's and even visit the Q13 Fox News team here at the studio.

"Throughout this entire journey, Edward was on full-throttle," wrote Mallory.  "He was equal parts sugar and spice and everything naughty. He had more energy and zest for life than any soul I've known."

Edward's health took a turn for the worse Monday when he slowed dramatically.  Then Thursday night Mallory said things progressed rapidly and he was rushed to the animal hospital.

Mallory says as she held Edward for the final time she told him how many people loved and remembered him and all of the amazing things he had checked off his bucket list in the last five months.

At midnight the family decided to release him from his failing body.

"Edward wanted me to let you know that he was not scared. He had so many friends waiting for him on the other side. He was ready and he let us know. We were there to listen," wrote Mallory.