Bryant, Chancellor probable for Sunday's game vs. Cardinals
By Clare Farnsworth, Seahawks.com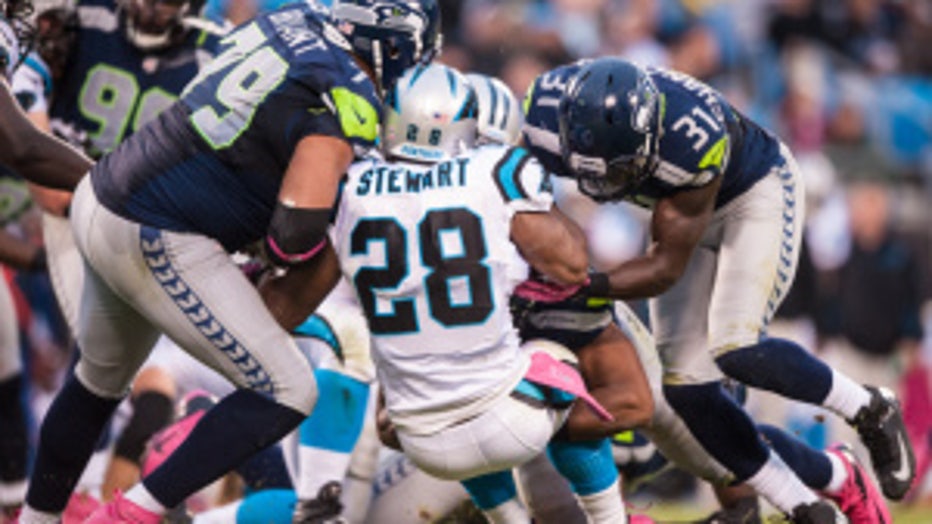 RENTON -- The Seahawks' defense got good news Friday as end Red Bryant and strong safety Kam Chancellor returned to practice after sitting out on Thursday and are probable for Sunday's game vs. the Arizona Cardinals at CenturyLink Field.

(The Seahawks are favored to win by 10 points, according to odds makers in Las Vegas)

Bryant did not practice on Wednesday, either, to rest his sore right foot.

"It looks like he's in good shape to go," coach Pete Carroll said after the team practiced outside for second time this week.

Chancellor has a groin injury, but he's also listed as probable.

"We gave him a day off yesterday," Carroll said. "But he was out there in limited fashion, so he's probable to play as well."

The forecast for Sunday is temperatures in the 40s and a 50 percent chance of rain.

"We don't know what we're going to get on game day and we had a good day of work yesterday inside, so we got a little bit of the elements out there," Carroll said of Friday's outdoor practice. "It was good. It worked out fine."

Rookie J.R. Sweezy and John Moffitt both worked at the spot with the No. 1 offensive line Friday and each is ready to play against the Cardinals.

"J.R. practiced with the (No. 1 line) quite a bit this week to make sure he's prepared," Carroll said. "He and John will play the spot. We're in good shape there."

The right guard spot is open because Paul McQuistan has moved back to the left side to replace James Carpenter, who was played on injured reserve this week because of soreness in his surgically repaired right knee.