Brutal Winter Takes Toll On Washaway Beach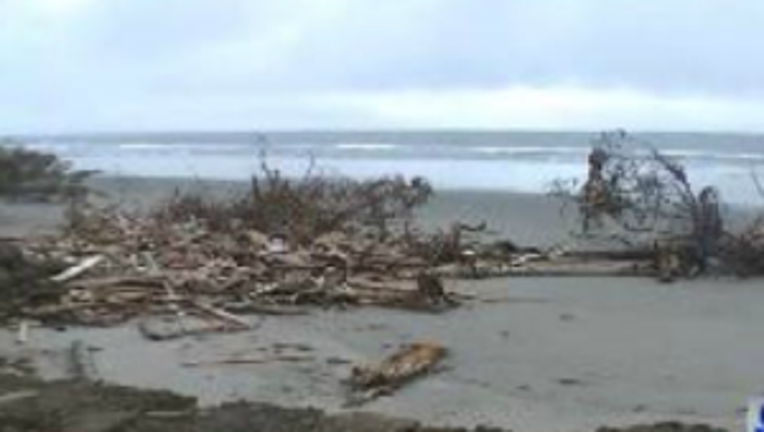 A stretch of Washington coastline is rapidly disappearing, taking homes, neighborhoods and memories along with it.

"Here`s where the roads used to go," said homeowner Roberta Starkey. To illustrate her point, she points to "road closed" signs that ring a street that drops off into the sea.

'"I used to ride my bike over this way, and now I can't do that anymore."

Starkey bought a house here three years ago. She knew the ocean would claim it eventually. After all, it is called Washaway Beach, but she didn't expect it to happen so soon.

"This is new erosion that's happened in the last two years," she said. She's watched neighbors homes topple into the drink, one after the other -- half a dozen or so, this winter alone, she said.

"The red house went, we had a poet named Jake, his place went in," she added. Then, she points to a chunk of concrete way out in the surf. "That's the foundation of the Grant's house."

Thanks to the unusually brutal La Nina winter, the beach has lost another 100 feet since the Grant's house was swallowed up last fall. Fifty years ago, this area was part of a town called North Cove, which extended three miles out to sea.

"These homes were built in 1963, and there were lighthouses here at that point," said Starkey. "The guy who owns this yellow house, he was 12 years old, and he remembers the lighthouse shining in his window at night."

That lighthouse has long since been washed away by the sea, and Starkey knows her home is next. She is grateful for the time she's been given here next to the waves.

"When the ocean gets to my driveway ," she said. "Could be next month, could be six months, or a couple years. We just don't know."

Residents say there was a jetty built many years ago that protected the neighborhood from the waves, but that's also gone. Some residents have lobbied the state for a new levee to save what is left of Washaway Beach, but they don't hold out much hope that anything will be done.