Brush fire spreading in Chelan County; 37 homes told to be ready to evacuate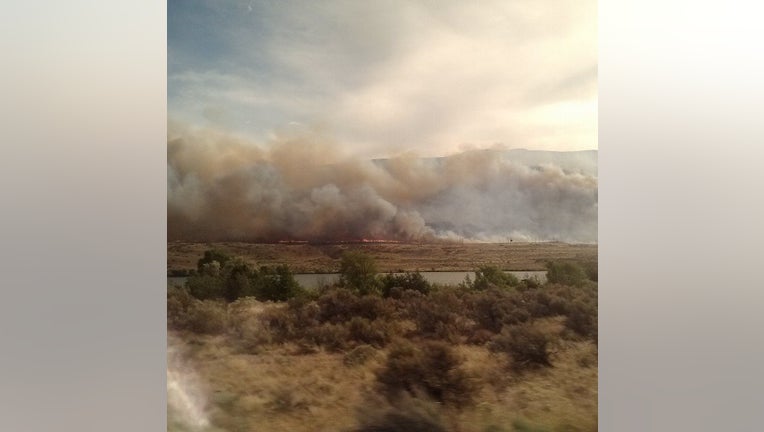 COLOCKUM, Wash. -- A brush fire in Chelan County has prompted the sheriff's office Wednesday to notify 37  homes in the region to be ready to evacuate if the blaze keeps moving their way.

Level 2 evacuation notices were issued for Colockum Road from the Tapriscan Y to Kingsbury Road, all of Kingsbury Road and all of Tarpiscan Road, the sheriff's office said.

The sheriff's office said the fire was starting to lay down because the temperature was dropping with nightfall, but they are expecting high winds Thursday.

The office said the fire has burned a 4 -5 mile stretch along the roadway  (Malaga-Alcoa Highway.

The Wenatchee World newspaper said the fire was reported at 4:20 p.m. and apparently began near an orchard at approximately Milepost 7 on the west side of the Malaga-Alcoa Highway. It said the fire had burned power poles, knocking out electricity to homes around Malaga.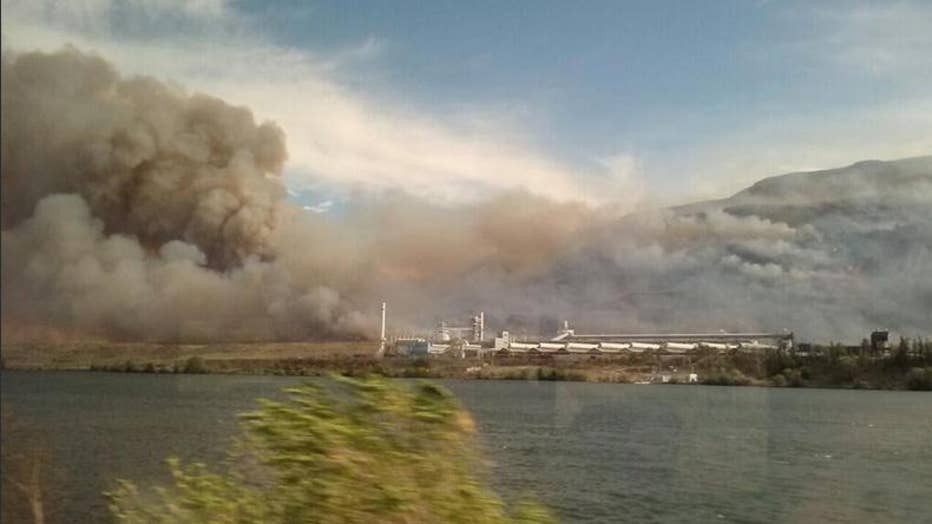 (Photo: viewer Anji Marth)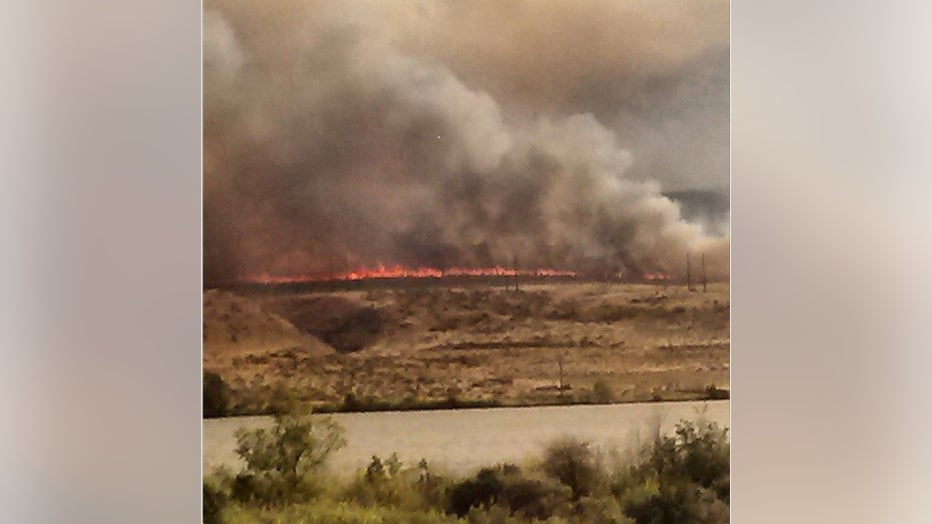 (Photo: viewer Anji Marth)