Broncos Shaun Phillips shares Super Bowl apology text to son
DENVER (KDVR-TV) — After the Denver Broncos loss to the Seattle Seahawks in Super Bowl XLVIII, defensive end Shaun Phillips shared a heart-warming text message exchange with his son.

It's a reminder that there is more to life than sports.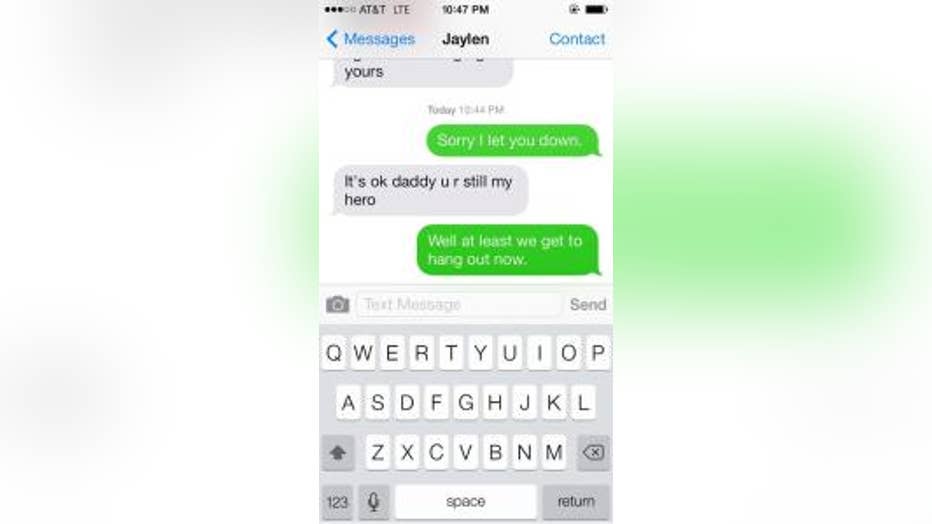 Phillips was apparently feeling down after the game and sent his son a text message saying, "Sorry I let you down."

His son, Jayden, replied, "It's okay daddy u r still my hero" (sic).

That likely helped a tough night get better for Phillips.

"Well at least we get to hang out now," he replied.

Phillips tweeted the text message exchange Sunday night. It had 7,600 retweets and 7,800 favorites by 2 p.m. Monday.