Broncos mascot shipped to New Jersey for Super Bowl
DENVER (KDVR-TV) — How do you get Thunder, the white horse who leads Broncos onto the field before each game, to the Super Bowl?

You ship him FedEx.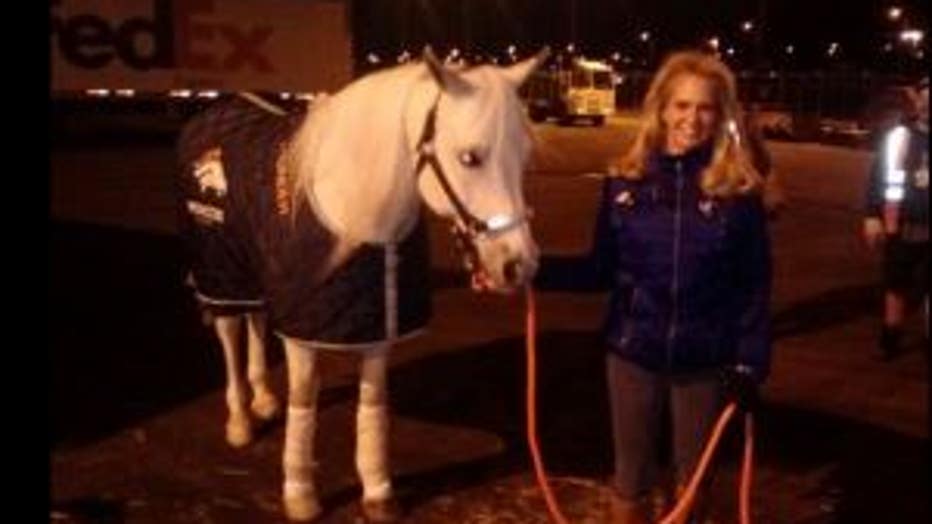 Thunder left Denver for the Super Bowl early Thursday morning. (KDVR-TV/Denver)


The National Football League decided to allow Thunder to to lead the team onto the field at MetLife Stadium for Super Bowl XLVIII.

The best way to get the Arabian gelding to New Jersey was via a cargo jet.  He traveled Thursday along with his rider, Annie and a groom.

"My bags are packed and I'm ready to go – Super Bowl Bound," said a post on Thunder's Facebook page.

Meanwhile, Seahawk mascot Taima is going to swoop into town to lead his team into MetLife Stadium Sunday evening.